YEOVIL NEWS: Putting their best foot forward for the Big Run in the Big Apple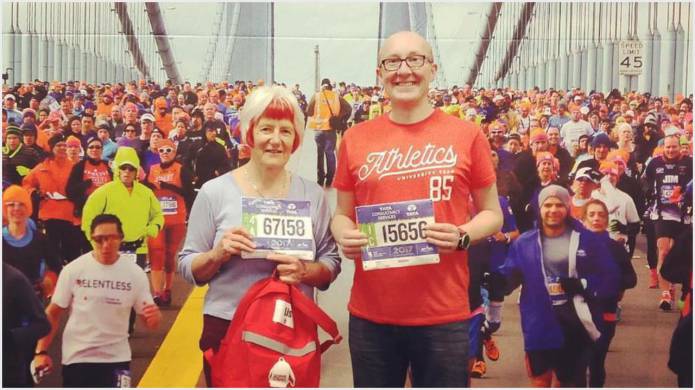 CHARITY worker Lis Foy will be hoping to paint the town red – quite literally – when she takes part in the New York Marathon on Sunday (November 5, 2017).
Lis, who is the school liaison officer at the School in a Bag charity based near Yeovil, has given her hair some red streaks for the Big Run in the Big Apple which is due to start at around 2.50pm (GMT) time.
She will be putting her best foot forward for 26.2-miles of the marathon with Kev Burton, of John Burton Signs, and both are raising money for the School in a Bag charity which provides schoolbags crammed with everyday school essentials such as books and pens for disadvantaged children around the globe.
Kev, who went to school with School in a Bag founder Luke Simon, is hoping that he and Lis will raise £1,000 from their marathon efforts which will be enough to fund 50 schoolbags.
Anyone wanting to make a donation towards the cause – please go to - http://uk.virginmoneygiving.com/fundraiser-web/fundraiser/showFundraiserProfilePage.action?userUrl=LisandKev&isTeam=true .
PHOTO – TOP: Lis Foy and Kev Burton prepare for the New York Marathon.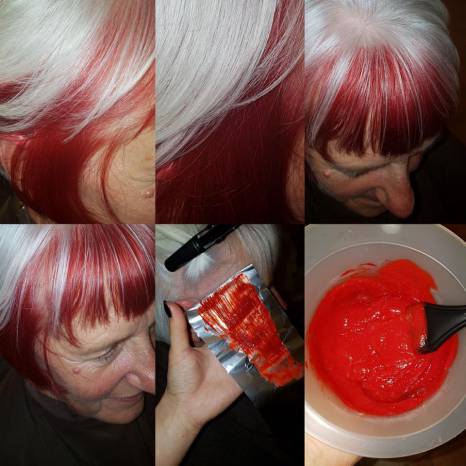 PHOTO - ABOVE: Lis Foy goes red in honour of the School in a Bag charity's traditional colour.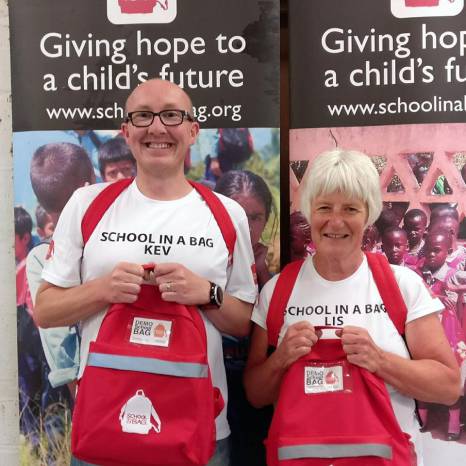 PHOTO - ABOVE: Kev Burton and Lis Foy are running the New York Marathon in aid of School in a Bag.
Tags:
News.