LEISURE: Yeovil Youth Theatre needs YOUR support says award-winning actress Sarah Parish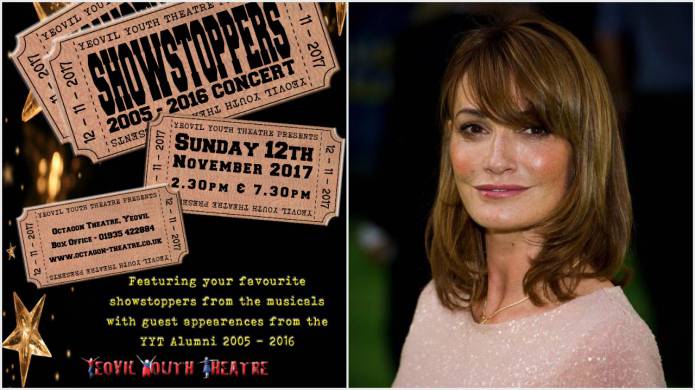 LEADING actress Sarah Parish has appealed for people to buy tickets for the latest show being put on by the super-talented Yeovil Youth Theatre because it could be its last production unless it gets the support it desperately needs.
Former Preston School student Sarah, who has gone on to have an amazing career in acting with roles in TV dramas such as Atlantis, Broadchurch, Cutting It and Mistresses, was once a member of the Yeovil Youth Theatre and knows only too well how important it was to her during her early days on stage.
But she is deeply concerned that the future of the group is under threat because of financial reasons.
Now the group is putting on the YYT Showstoppers 2005-2016 Concert at the Octagon Theatre in Yeovil on Sunday, November 12, 2017, with two performances at 2.30pm and 7.30pm.
And Sarah, who is honorary president of the YYT, has asked people to go and support the show.
"I cannot stress enough how important Yeovil Youth Theatre is to the young people of this town and the surrounding areas," said Sarah.
"The Yeovil Youth Theatre gave me the confidence and the experience to follow my dreams. Without it I would never have achieved my ambition to be an actor.
"Please support the YYT Showstoppers Concert. Buy a ticket. Cheer them on. Create a platform for the young people of Yeovil to enjoy the performing arts.  Without your support the Yeovil Youth Theatre will cease to continue. We cannot let that happen."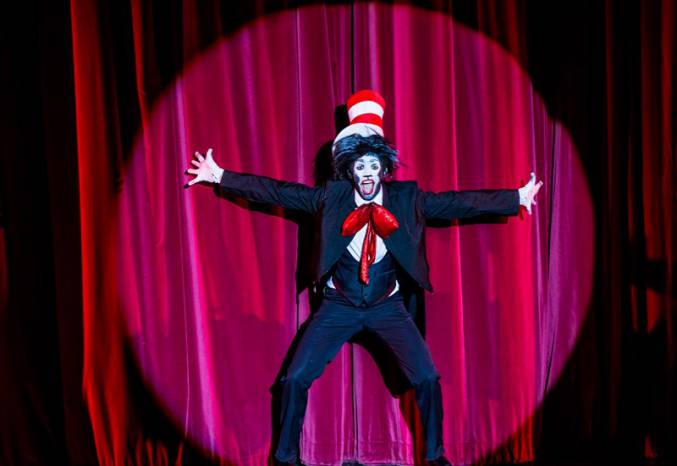 PHOTO – TOP: Former Yeovil Youth Theatre member Sarah Parish who is now the group's honorary president.
PHOTO – RIGHT: Yeovil Youth Theatre performed Seussical The Musical last year.
The YYT Showstoppers show will feature show-stopping highlights from some of the nation's favourite musicals and showcase the versatility and talent of the current membership.
In addition some of the alumni from across the years will join the company to perform including Jonny Purchase (currently starring as Feuilly in Les Miserables, Queens Theatre, London), Thom Ford (Mainstage Performer on Disney Cruise Lines and starring as Dandini in Cinderella at The Octagon Theatre, Yeovil this Christmas) and Katherine Eckland (currently touring the UK and Europe in Whitney Queen of the Night).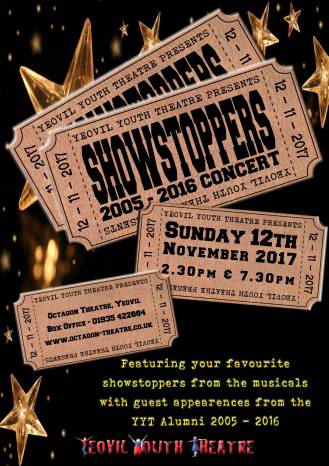 All tickets for the show are priced at £12 and available from the Octagon box office on 01935-422884 or online at www.octagon-theatre.co.uk .
Yeovil Youth Theatre, established in 2005, is an inclusive training and performance-based theatre group for young people aged 13–18 years.
They provide young people, who have an interest in the theatre, with the opportunity to work together to put on a full-scale musical theatre, or drama production, in a professional theatre environment.
Last year's production Seussical The Musical was an amazing show, a challenge to the young performers and thoroughly enjoyed by all who saw it.
But unfortunately the box office receipts were very low leaving YYT in the difficult position of not being able to afford to put on a full-scale musical theatre production for 2017.
Consequently, the group has been fundraising to try to raise enough money to produce the YYT Showstoppers one-day musical theatre production which will display the highlights of some of the shows put on since 2005.
Group chairman Ian Wickent said: "YYT is extremely grateful to the local organisations and individuals who have supported them over the years and especially grateful to those who have recently contributed resources, time and cash to enable Showstoppers to go ahead.
"This show is the one chance YYT has to make enough money to go forward with a big production for 2018, so the public's support in buying tickets is paramount.  Without public support on November 12 - YYT will cease to exist!"
YYT is a not-for-profit organisation, run by a committee of volunteers who come from all walks of life but who are committed to seeing singing, dancing and acting opportunities being made available to young people at a minimal cost.
YYT are a fully inclusive company, whose only membership criterion is that members have a willingness to learn, participate, have fun and enjoy themselves.
Tags:
Leisure.