LEISURE: Trip to Wells Food Festival and Clarks Village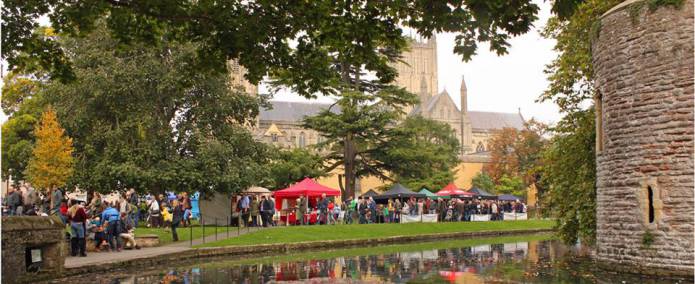 PEOPLE are being invited to join Yeovil-based South West Coaches on a trip to the Wells Food Festival and Clarks Village at Street this weekend.
The Wells Food Festival returns for its fifth year on Sunday, October 8, 2017, and is a celebration of Somerset's wonderful produce. It is a fun day out for all the family and is free to enter.
The heart of the festival is the artisan market and street food stalls, with more than 100 producers and vendors showcasing a vast range of food and drinks.  The only condition is that local produce is the main ingredient of their business.
As a result, visitors can enjoy some of the best food in the world ranging from artisan cheese and honey through to sushi and Thai, but all with Somerset at the core.
The planned trip on October 8 will then continue to Street and the Clarks Village Shopping Outlet.
Opened in 1993 Clarks Village has continually grown and developed over the years and brings in an unrivalled and unique shopping experience with over 90 high street and designer brands brought together in a wonderful diverse blend of buildings.
More details about the trip with South West Coaches are available on this link -
http://www.southwestcoaches.co.uk/excursions/wells-food-festival-and-clarks-village-at-street/60 .
Phone South West Coaches on 01935-475872.
Tags:
Leisure.