GLOVERS NEWS: Supporters to meet with Yeovil Town's business development manager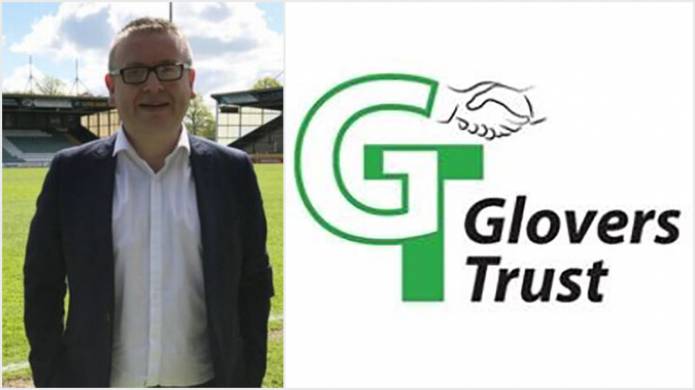 MEMBERS of the Glovers Trust supporters' group are to meet with Yeovil Town's recently-appointed business development manager David Mills.
The Trust members will be speaking to Mr Mills, who took on the role at Huish Park in June 2017, to discuss matchday catering at the club.
Mr Mills has been tasked with helping the club to strengthen its marketing and income-raising activities.
Although Mr Mills has a strong marketing and retail background, he has already been involved with the club as an associate director, is a director/trustee of Yeovil Town Community Sports Trust and in April also took on the role of YTFC Supporter Director.
He will work closely with the club's existing executive team, but Mr Mills has already been involved in "healthy" communications with some supporters on social media.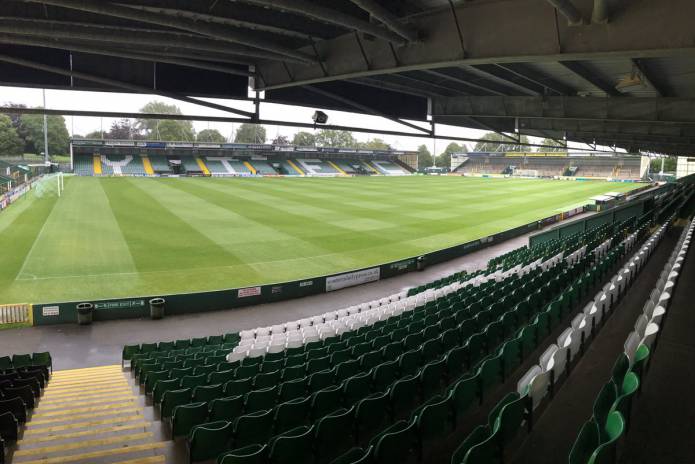 Now members of the Glovers Trust are set to meet with Mr Mills on Wednesday (September 13, 2017) to discuss matchday catering and refreshments at Huish Park which have been strongly criticised by supporters for the past few years.
PHOTO - TOP: David Mills.
PHOTO - RIGHT: Huish Park.
Only last week, however, the club announced it was making immediate improvements to both the tea bar and marquee bar service on matchdays.
Following feedback from fans, the YTFC Catering and Hospitality group has committed to the following changes, starting with last Saturday's (September 9, 2017) clash with Cheltenham Town at Huish Park:
The club has investigated the idea of a stand-alone speed bar in the Marquee but this cannot currently be done due to licensing conditions. The club has setup a meeting with the licensing authorities to discuss the matter. In the interim, an additional staff member is to be added to help improve the speed of service.
A full review of the tea bars has been carried out and unless there is exceptional, unexpected demand, all tea bars should now never run out of products and definitely not before half-time.
The 'Glovers on a Roll' unit is being deployed adjacent to the Junior Glovers Family Area as a second pop-up tea bar/burger van to help reduce queues at tea bar two. The existing trial for a pop-up tea bar on the corner of the Screwfix and Radio Cabs Stands continues for the Cheltenham game.
A greater number of food and drink special offers will be deployed throughout the season.
A new hotline number (active on matchdays only) 07517 048274 has been created allowing fans to text or call with any issues they encounter. This number will be monitored by the Supporter Director or Stadium Manager. 
These improvements are a direct result of feedback from fans and the work of a new Catering and Hospitality group which is made up of senior club staff plus Rich Rendell, the chairman of the Supporters Alliance.
Mr Rendell said: "Hopefully, fans will see this announcement as a sign that this Catering and Hospitality group is making progress.  I will continue to press for further improvements."
The Supporters Alliance has been formed with representatives of the club's various supporter groups – of which the Glovers Trust declined to join as it wanted to remain an independent organisation.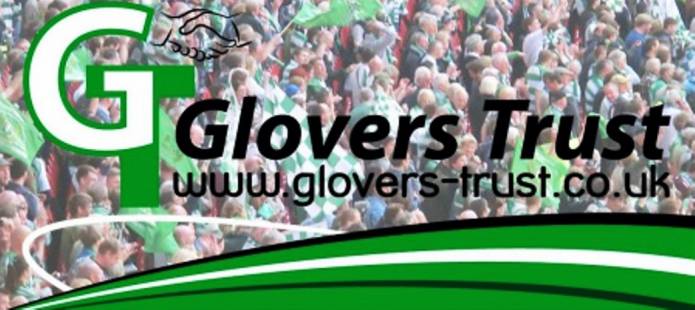 YEOVIL Town coverage is sponsored on this website by the Glovers Trust.  The Yeovil Town Supporters' Society Ltd – known as the Glovers Trust – is a democratic, not for profit organisation, committed to giving supporters a strong unified voice in the decision making process at Yeovil Town FC and strengthening the links between the club and the community that it serves.
Adult membership to join the Glovers Trust is just £10 per year, while it is just £1 per year for those aged Under-16; and £100 per year for a corporate membership.
For more details – go to the Glovers' Trust website at http://www.glovers-trust.co.uk/ .
Tags:
Yeovil Town FC.