GLOVERS NEWS: Perhaps Wembley victory was the 'last hurrah' for many Yeovil Town fans?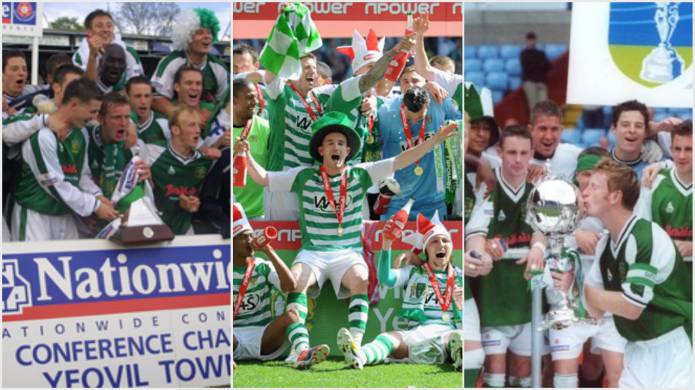 THERE has been much talk in recent weeks of dwindling attendances at Huish Park and the reasons for the dramatic dip in numbers of people walking through the turnstiles to watch Yeovil Town in action.
Indifferent results and performances on the pitch, animosity and frustration towards the board of directors off the pitch, poor refreshment and social facilities on a matchday and the cost of tickets to watch football have all been mooted as to being the main ingredients in the demise of attendances at Huish Park (writes Steve Sowden, of the Yeovil Press).
I first watched Yeovil Town in January 1980 as an eight-year-old lad when 1966 World Cup winner Martin Peters and his Norwich City team-mates came to the old sloping pitch of Huish in a FA Cup Third Round tie. A crowd of 8,524 crammed into the ground on that day due to the excitement of hoping to see another famous giant-killing act by the Glovers.
It was not to be with Norwich running out comfortable 3-0 winners and the attendance figures in the second-half of that 1979-80 season returning to the "normal" of around 1,200 for matches in the Alliance Premier League.
To think that Yeovil Town's attendances could fall to such lows of 1,200 nowadays would send shockwaves – you would think and hope – through the upstairs corridor of Huish Park.
But that was the norm back then 35-plus years ago where each season fans and directors kept their fingers-crossed for a decent FA Cup run, a money-spinning tie with a big club, and another crack at lifting the FA Trophy although we all knew, deep down, it would end in disappointment.
The early 1980s were pretty depressing with poor results on the pitch, a merry-go-round of different people in the manager's hot seat and very little for fans to get excited about.
The supporters needed something to cling onto, hopes, excitement, dreams, ambitions – something to look forward to on a Saturday.
That initial spark came, in my opinion, when Gerry Gow arrived at the club in 1984. He started to bring in players that fans had actually heard of from during his playing days at Bristol City and he began to form a great relationship with the supporters.
He put "bums on seats" when he signed Somerset and England cricket star Ian Botham, who was also a half-decent footballer to be fair,  and the crowd went up by 1,000.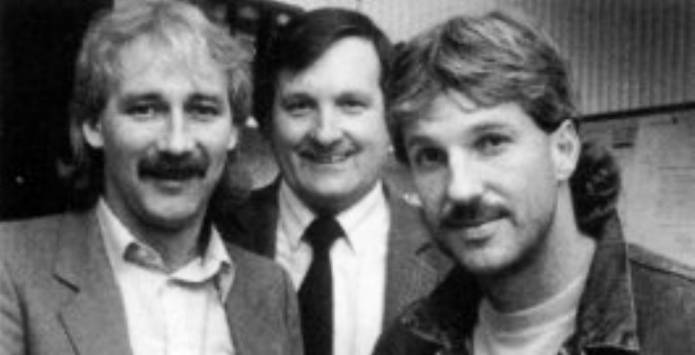 PHOTO - TOP: Yeovil Town winning at Wembley Stadium (centre); winning the Nationwide Conference (left) and the FA Trophy (right).
PHOTO - RIGHT: Yeovil Town boss Gerry Gow (left) signing cricket legend Ian Botham (right) with chairman Gerry Lock looking-on in the 1984-85 season.
Admittedly, it might have been a bit of a publicity stunt, but it worked – it got people talking about Yeovil Town again.
Gow added character to the club and to the team with the introduction of players like John McGinlay.
Football has changed over the course of time and is certainly not at all like it was back in the 1980s.
But just as it did then, it is what is needed now – that little spark to ignite that excitement and interest once more.
For me and many others, I am sure, who grew up on the managerial offerings of Gerry Gow, Brian Hall, Steve Rutter, Graham Roberts and Colin Lippiatt etc was to one day see Yeovil Town win the elusive FA Trophy, win the Conference and with it promotion to the Football League.
All those hopes and longed-for dreams and aspirations and then ultimate disappointments seem to crop up in the 2000-01 season when Yeovil came so close to winning the Conference, but finished runners-up to Rushden & Diamonds.
I can remember feeling totally dejected when Yeovil lost the penultimate game of that season to Hereford United and finally flew the white flag to say that it was all over for the league title; while earlier in the year there had been such excitement and then dejection when a last-minute goal robbed the Glovers of a FA Third Round replay with Premiership-bound Bolton Wanderers; and hopes of some elusive joy in the FA Trophy at last came to nothing once more in Round Five at Burton Albion.
All those long-held ambitions of league joy and Trophy success were within touching distance, you could almost smell the silverware, and then they were gone….for another season. It was emotions like that which would pull the supporters in on a weekly basis – home and away. They were like a magnet.
Ironically it was not long after when an amiable Gary "who" Johnson arrived at Huish Park as Yeovil's latest manager and fans were sent into Dreamland with FA Trophy and Nationwide Conference celebrations coming in quick succession in 2002 and 2003.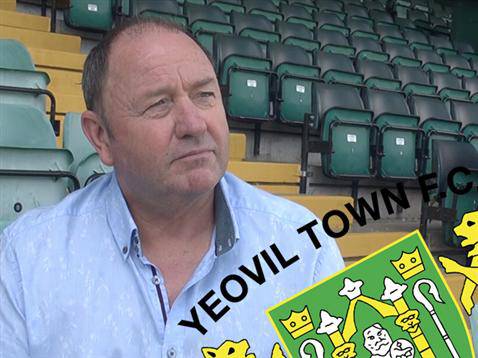 Yeovil's two main long-held dreams which had been nurtured, bumped and bruised by fans for years and years had both been achieved within just 12 months of each other.
PHOTO - RIGHT: Gary Johnson who brought such memorable moments to Yeovil Town during his two spells as manager at the club.
And it was not long into Yeovil's first ever season in the Football League in 2003-04 that I began to hear that some fans were no longer attending matches – citing that the ambitions of winning FA Trophy and promotion to the Football League had been reached and the excitement had gone.
Admittedly, I could see their point but the ambition was still there with Johnson at the helm and he kept the interest buzzing with League Two success coming in Yeovil's second season in the Football League.
The majority of fans – if asked – would have said that League One might have been Yeovil's summit in terms of playing stature, but there was still one thing missing from the "bucket list" for supporters….a Yeovil Town victory at Wembley Stadium.
Yeovil came close in 2007 when they lost the League One Play-Off Final to Blackpool at a rain-soaked Wembley on a day most have probably easily forgotten and prefer instead to remember the amazing 5-4 aggregate victory over Nottingham Forest in the Play-Off Semi-Final.
Fans had to wait another six years before another trip to Wembley Stadium in the League One Play-Off Final once again and with Johnson back at Huish Park for a second spell as manager it proved to be – in my opinion – the "ultimate day" for a Yeovil Town fan; watching the team you have loved for decades win at the home of football.
Nothing will beat that Wembley victory – even if Yeovil do it again in the years to come.
And I do think that for many supporters, who no longer go through the turnstiles at Huish Park, they crossed the "win at Wembley" ambition off the bucket list and it was a case of JOB DONE. They may not necessarily know they have done that, but it may have had that psychological impact on their following of the Glovers where the bounce in each step to Huish Park may have weakened until the bounce of excitement had gone altogether.
But that is, of course, until that little bit of magical sparkle dust is sprinkled over Huish Park again to reignite the excitement and bounce.
When, who, what, how that is achieved I do not know….but it will happen – one day.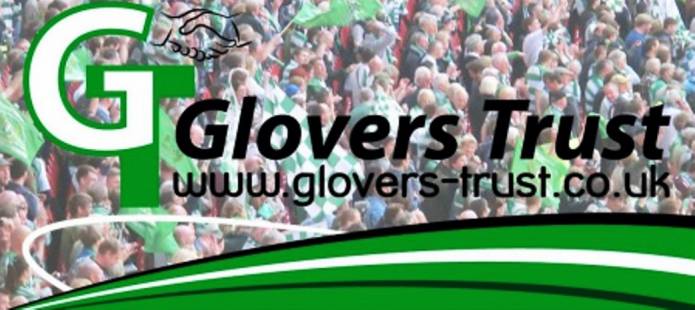 YEOVIL Town coverage is sponsored on this website by the Glovers Trust.  The Yeovil Town Supporters' Society Ltd – known as the Glovers Trust – is a democratic, not for profit organisation, committed to giving supporters a strong unified voice in the decision making process at Yeovil Town FC and strengthening the links between the club and the community that it serves.
Adult membership to join the Glovers Trust is just £10 per year, while it is just £1 per year for those aged Under-16; and £100 per year for a corporate membership.
For more details – go to the Glovers' Trust website at http://www.glovers-trust.co.uk/ .
Tags:
Yeovil Town FC.