YEOVILTON LIFE: Wildcat crew to support Hurricane Irma relief effort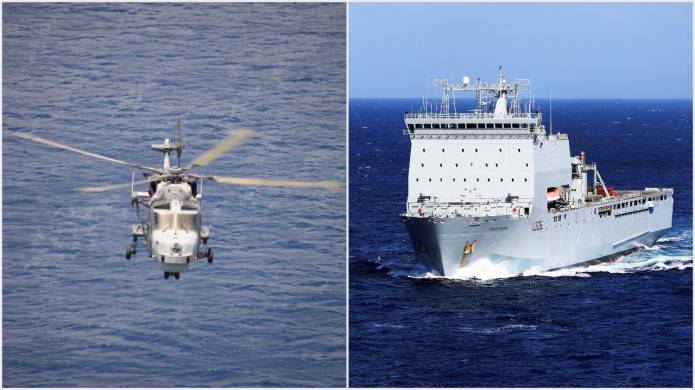 A WILDCAT helicopter crew from RNAS Yeovilton is on its way to provide urgent humanitarian and disaster relief to Anguilla following the devastation caused by Hurricane Irma in the Caribbean.
The crew from 815 Naval Air Squadron is commanded by Lieutenant Amy Gilmore who recently reached the milestone of 1,000 flying hours.
The Wildcat was already deployed in the region with the 16,000-ton landing ship dock auxiliary RFA Mounts Bay and has been providing security and assurance to the UK overseas territories there as well as dealing with anti-smuggling operations.
But following the terrible effects of Hurricane Irma the RFA has been tasked to helping with the relief effort.
On board the RFA are more than 50 Royal Marines and Army engineering/logistical personnel with access to earth-moving and water transporting equipment as well as the Royal Navy's Wildcat helicopter.
The RFA crew also has the capacity to assist in the repair of infrastructure, and the provision of clean water, medical support, temporary shelter and sanitation facilities.
PHOTOS - TOP: The Wildcat helicopter and RFA Mounts Bay.
Tags:
News.