YEOVIL NEWS: Italian Night is pizza fantastic for Mayor and Mayoress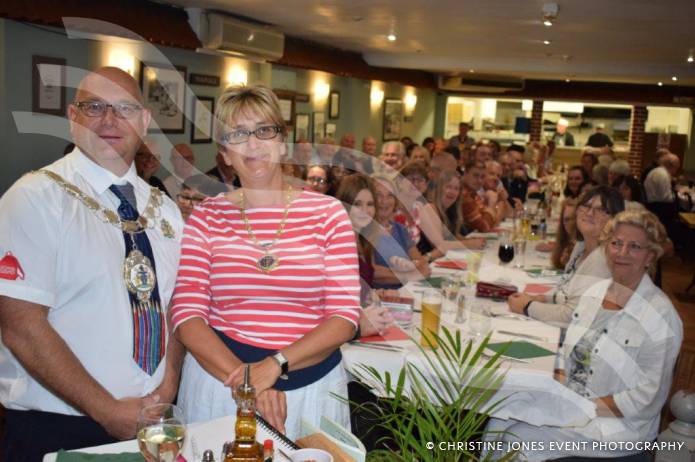 A FANTASTIC night of pizza and fundraising raised around £800 for the charities being supported by the Mayor of Yeovil.
Cllr Darren Shutler and the Mayoress, Anna Shutler, held an Italian Night at the Nuova Italia Ristorante and Pizzeria in Ilchester on Wednesday (September 6, 2017) evening.
Around 100 diners attended the event including the chairman of South Somerset District Council, Cllr Mike Best, and other past and former civic dignitaries from neighbouring towns as well as friends and colleagues of Cllr Shutler and his wife.
Representatives of the two charities being supported by the Mayor – St Margaret's Somerset Hospice and School in a Bag – were also in attendance.
There was a raffle and musical entertainment provided by singer Sarah Lowery and saxophonist Hannah Woolmington.
"It was a great night – thanks to everyone who came along and supported us," said Cllr Shutler. "We raised around £800 for the charities.
"Huge thanks to Nuova Italia who worked so hard to feed everyone and obviously to Sarah and Hannah for the entertainment and the Mayoress for all her hard work in organising the event."
Next up for the Mayor's fundraising will be a Gin Night on Friday, October 20, 2017, at Majestic Wines in Yeovil. Tickets are priced £10 each and more information is available from the Mayor on darrenshutler@googlemail.com .
PHOTO - TOP: The Mayor, Cllr Darren Shutler, and his wife Anna at their fundraising Italian Night.
More photos from the Mayor's Italian Night can be found on this link - http://www.yeovilpress.co.uk/blog/2017/09/07/mayor-s-italian-night-sept-6-2017/ .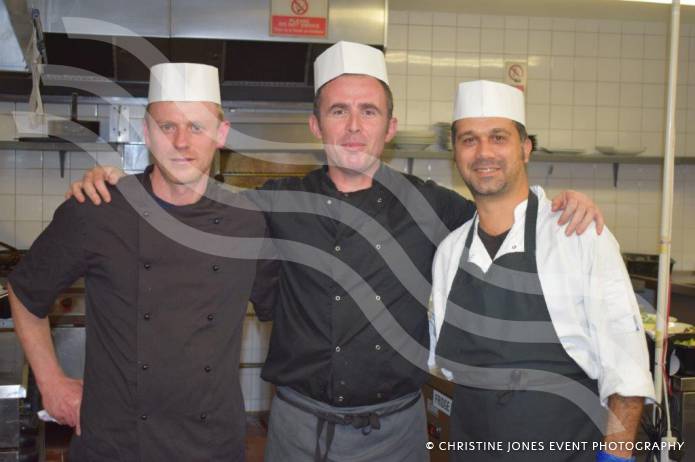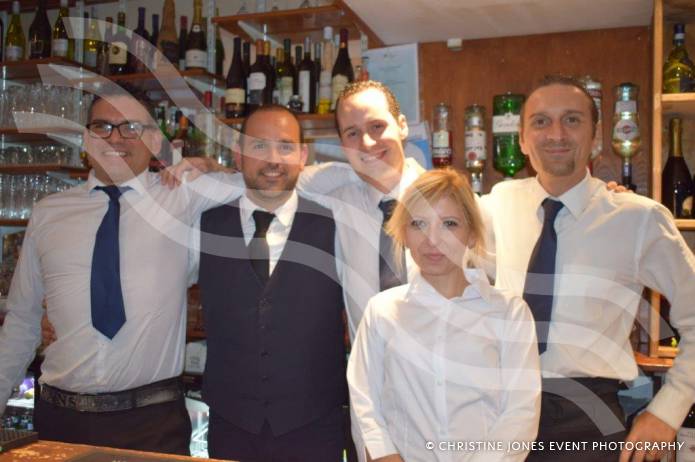 PHOTOS - ABOVE: The hard working staff at the Nuova Italia restaurant in Ilchester.
Tags:
News.