CARNIVAL: Rural Ascot gets Carnival Week off to a galloping start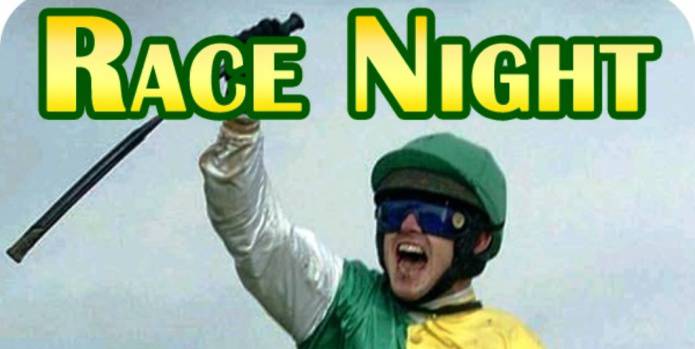 AROUND £950 was raised for South Petherton Carnival funds on Saturday (September 2, 2017) with a fun-filled horse racing night at the award-winning Brewers Arms.
The annual event once again kicked-off a week-long build-up to the actual Carnival Night on Saturday, September 9, 2017.
Punters piled on the cash during the race night knowing that all money would go back to supporting local good causes in the South Petherton area.
Each of the eight screened races of the night were sponsored and all the horses had individual owners.
The last race of the night saw the eight horses auctioned off with "owners" paying out a total of £330 for the privilege with 50 per cent going back to the winner.
Race sponsors and horse winners were as follows: Race 1 – Sponsored by Price is Right – won by Number 7 Wooden Bust; Race 2 – Sponsored by H. R. Hodge – won by Number 1 Country Life; Race 3 – Sponsored by K. D. Carpets – won by Number 8 Sloshed; Race 4 – Sponsored by Ilminster Press – won by Number 2 On The Nose; Race 5 – Sponsored by Freeway Taxis – won by Number 5 Yellow Peril; Race 6 – Sponsored by S. Hallett Carpentry – won by Number 6 Flasher; Race 7 – Sponsored by Mark McGowan Electrics – won by Number 4 Pile in the Road; Race 8 – Sponsored by Davis Mini Bus Hire – won by Number 2 Randy Tom.
The evening was excellently compered by Brewers Arms landlord Duncan Webb while running the tote for the punters was the Great Raymondo and his able assistant Nicki Grenville.
Duncan said he would like to thank everybody who supported the event and was delighted to announce that their efforts had helped to raise not far off £1,000 for South Petherton Carnival.
The owners of the winning horse in the last race also very generously donated back to the Carnival funds their £165 winnings.
Tags:
Carnival.