YEOVIL NEWS: Antonia sits in shop window to Brave the Shave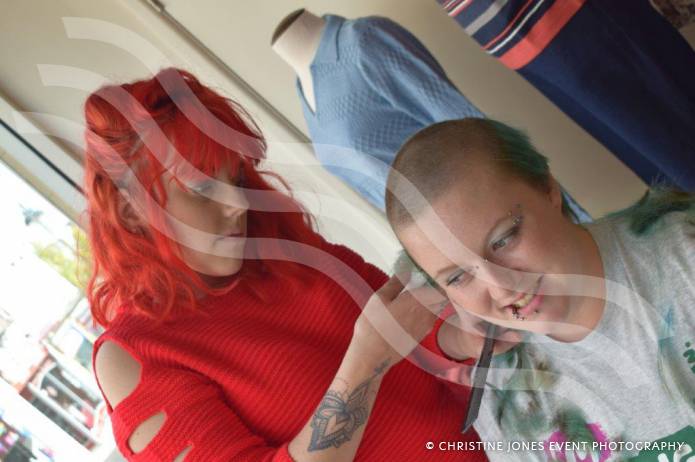 SHOPPERS in Yeovil town centre on Saturday (September 2, 2017) lunchtime saw something they do not normally expect to see – somebody sat in a shop window having their head shaved.
Antonia Moreland, 28, decided she wanted to do something for the Macmillan Cancer Support charity and so agreed to volunteer for its Brave the Shave initiative.
Her mum works at the Edinburgh Woollen Mill clothes store in Middle Street, Yeovil, and so when Antonia announced she was to have her hair cut off for charity the plan escalated to her having it done in full view of town centre shoppers.
She bravely took her seat in the shop window of the store on Saturday with family and friends looking on – plus those shoppers who decided to stop and watch – while hairdresser Melissa Disson, from the Sharpfellas salon next door to the Edinburgh Woollen Mill, did the necessary deed.
There was applause when the head shave had been completed and Antonia was full of smiles and said she actually liked her new hairstyle!
Even more important is that Antonia hopes to have raised around £400 for Macmillan Cancer Support – a fantastic amount of money for such a worthwhile cause.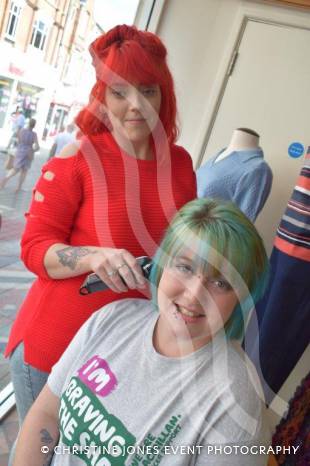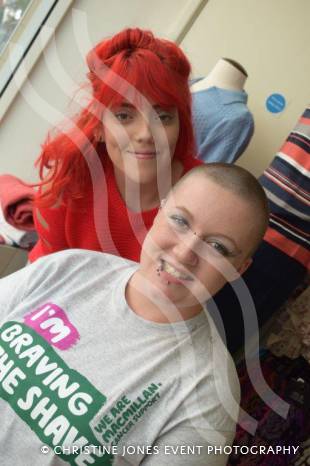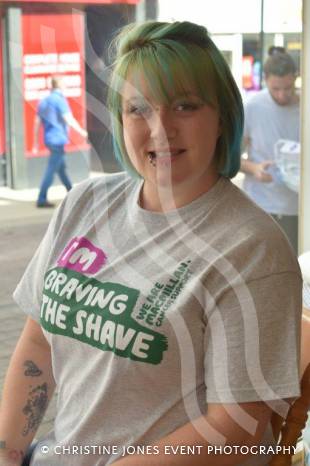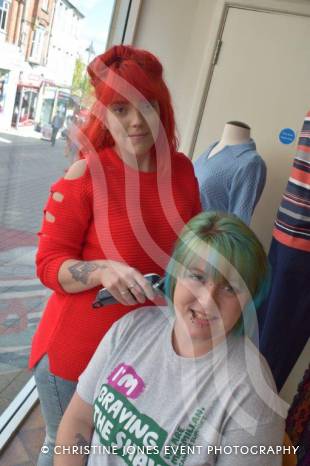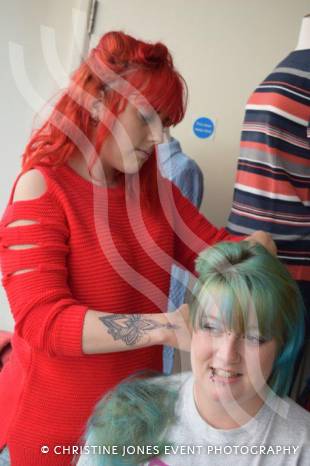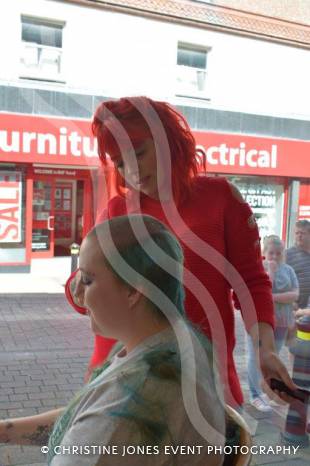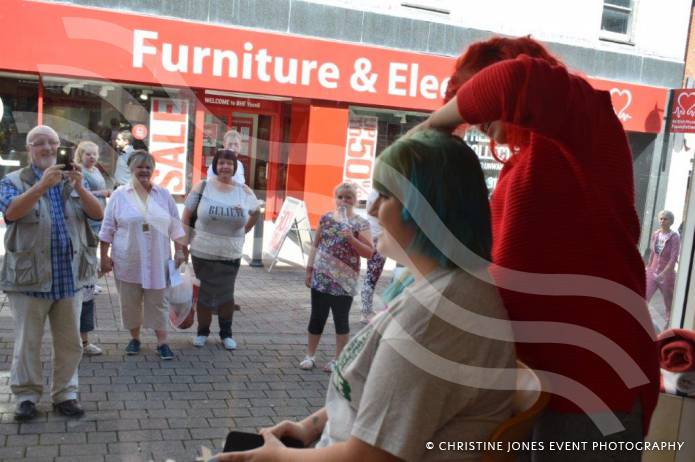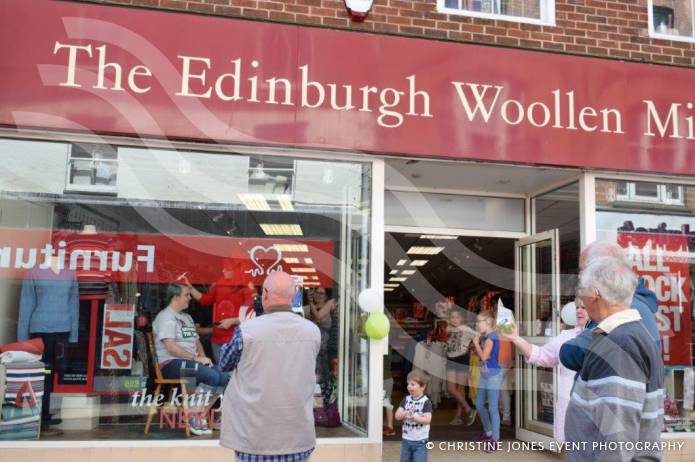 PHOTOS: Taken by Christine Jones, of Yeovil Press.
Tags:
News.