YEOVILTON LIFE: Sailors succeed in glossing over the fact they've never held a paint brush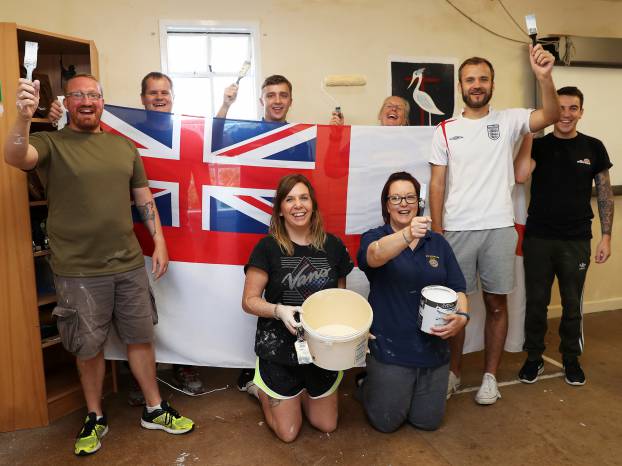 NAVY personnel from Royal Naval Air Station Yeovilton dropped by to a nearby Scout hut and volunteered to give it a lick of paint.
A team of eight from the air station's unit personnel office swapped pens for paint brushes when they were made aware that the local Scout Hut in Ilchester required a refresh.
Home to Wessex Scout Group, the hut originally from the station and 30 years old was in desperate need of a repaint inside.
The eight volunteers gave up their time and armed with 20 litres of magnolia and ten litres of gloss paint it was off to work they go to rejuvenate the scout hut internally, top to bottom!
Petty Officer (Writer) Jim Riley said: "Glossing over the fact that we are Royal Navy writers and have rarely if ever picked up a paint brush the work was completed in five hours and included the main hall, two toilets, hallway but mostly ourselves!"
And he added: "It was actually quite good fun and nice to know the scouts will benefit from an improvement to their meeting place."
Writers in the Royal Navy deal with pay, personal records and any manner of human resource management tasks.
PHOTO: Pictured (front row from left) Petty Officer (Writer) Jim Riley, Leading Writer Belinda Came, Chief Petty Officer Writer Michelle Evans, and (back row from left) Sub Lieutenant Leo Whitney, Writer Lewis Adlan, Petty Officer Writer Nicola Window, Writer Matt Marlow and Writer Jake Meaker.
Tags:
News.