CARNIVAL: Great week of events in South Petherton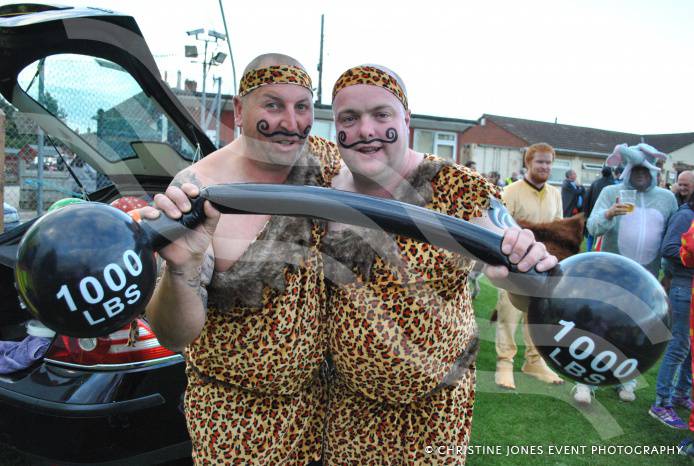 A PACKED week of fun-filled events is planned in the run-up to the annual South Petherton Carnival.
The week will get underway at the Brewers Arms in St James Street, South Petherton, on Saturday (September 2, 2017) with a fun race night from 8pm.
Then on Sunday (September 3, 2017) there will be the annual family fun day at the South Petherton Recreation Ground from 1pm to 5pm.
Later that evening on the Sunday there will be the Carnival Quiz Night at the Brewers Arms from 8.30pm with entry just £2 per person with a prize for the winner.
The Fun Fair arrives in South Petherton on Wednesday, September 6, 2017, and will be at the Recreation Ground until the end of the Carnival Night itself on Saturday, September 9, 2017.
Carnival Bingo Night takes place at the Sports and Social Club on Thursday, September 7, 2017, from 8pm, while on Friday, September 8, 2017, there will be the Carnival Grand Carnival Draw taking place at the Brewers Arms from 8pm. Draw tickets are still available from the Brewers Arms and there are some great prizes to be won.
Carnival Day on Saturday, September 9, 2017, will see the annual Mile of Pennies in St James Street from 9am, while a photo exhibition will be held in the Blake Hall from10am.
Roads into the village will start to close to traffic ahead of the Carnival from 6.30pm.
The Carnival cavalcade will assemble as usual at the Recreation Ground and will be led by the Bournemouth Carnival Band who will perform in the centre of the village at 7pm.
The rest of the parade will then leave the Recreation Ground at 7.30pm with an array of walkers, floats and majorettes.
A spokesman for South Petherton Carnival said: "Please come along and support all our events – without your support we would not be able to put on the Carnival.
"All donations collected on Carnival night will go towards worthwhile local charities and organisations, so please give generously and most importantly enjoy the Carnival Week."
PHOTO – TOP: Two South Petherton Carnival fans in 2015.
Tags:
Carnival.