GCSE RESULTS 2017: Wadham celebrates a double triple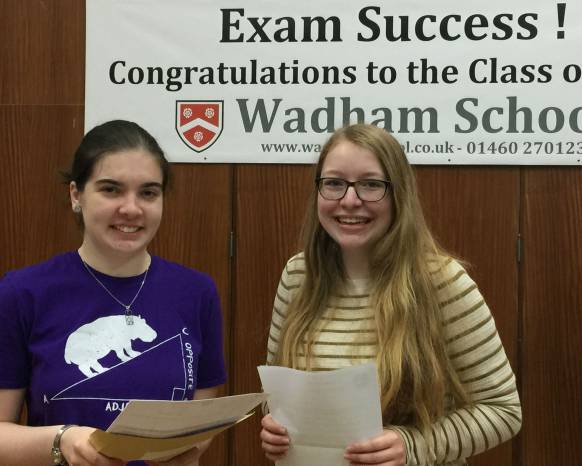 IT was a top grade triple for Wadham School friends Sophie Feilder and Caitlin Horne in Crewkerne on GCSE results day on Thursday (August 24, 2017).
They were overjoyed to discover that they had achieved the new top 9 grade in English, English Literature and Maths - sharing this accolade with just 2,000 students in the whole of England.
The new 1-9 grading system introduced in three subjects this year splits A* and A into grades 7-9, so a lower proportion of candidates have achieved a 9 than previously gained A*s under the traditional A*-G grading system.
Overall at Wadham, two thirds of students gained the benchmark pass in English and Maths – an impressively pleasing result in the new exams.
At the top end 20 students gained 4 or more A* and A grades or their "7-9" equivalent in English and Maths. Caitlin Horne, Sophie Feilder and Grace Dean achieved A*, A or equivalent in all their subjects, Ed Collins in all but one and Chris Bagwell in all but two.
Headteacher David Derbyshire said: "These results reflect the hard work and determination on the part of the students and the skill of staff in providing individual support and guiding them to success.
"Our students deserve their success and we are very proud of them and their achievements. We are now looking forward to working with many of them as they move into the Sixth Form at Wadham.
"We wish all of them well for the future. The school will continue to focus on supporting all our students to achieve their very best."
PHOTO - TOP: Sophie Feilder and Caitlin Horne.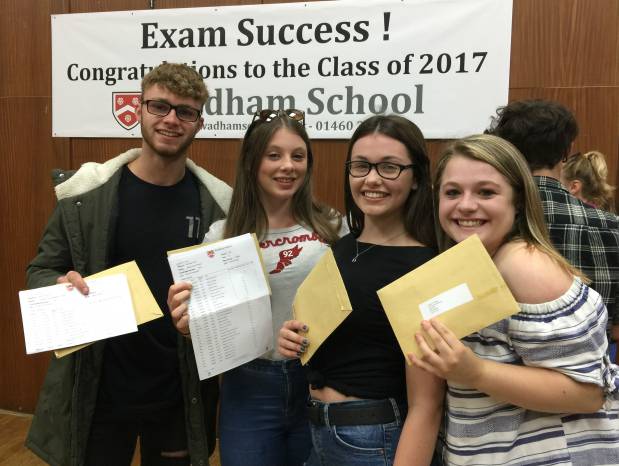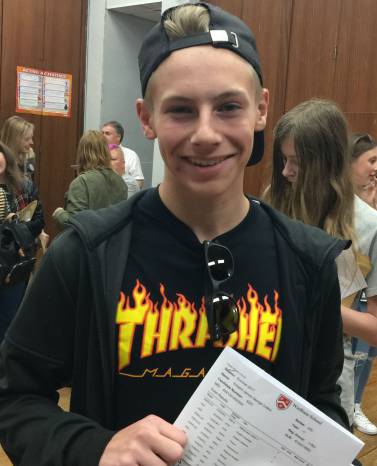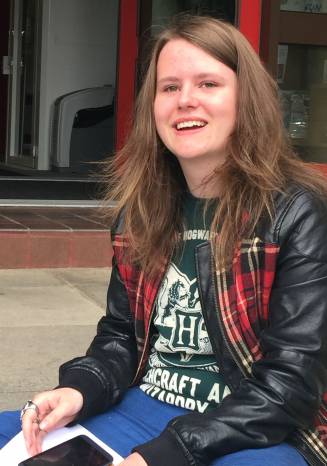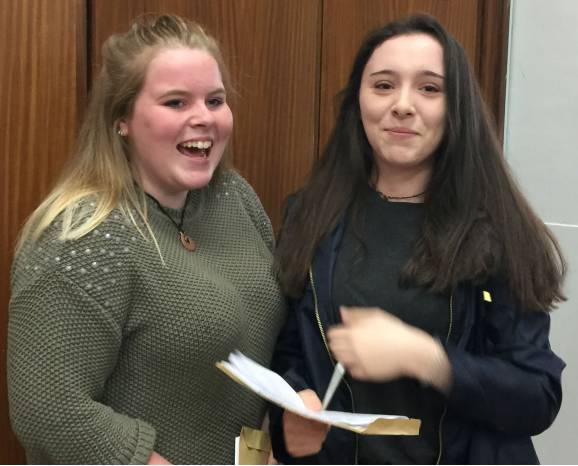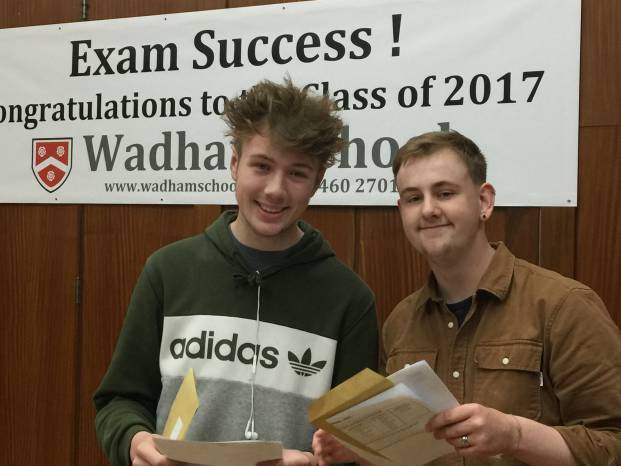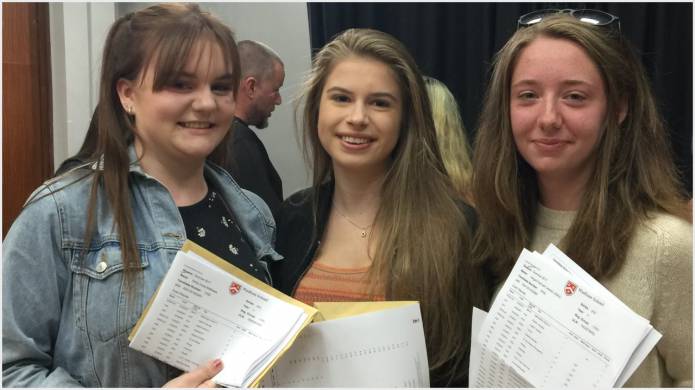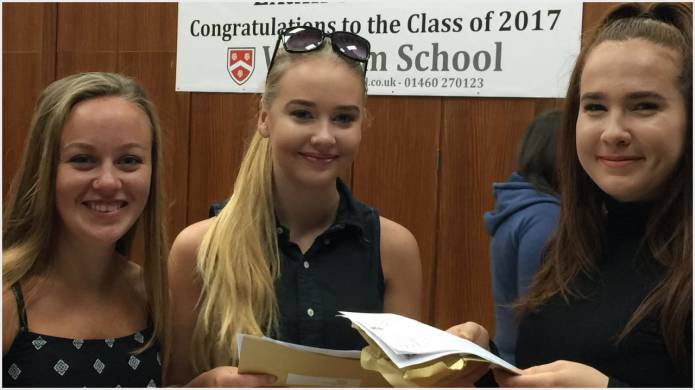 PHOTOS: Supplied by Wadham School.
Tags:
Schools and Colleges.