GLOVERS NEWS: Yeovil Town group humbled by visit to fan in hospice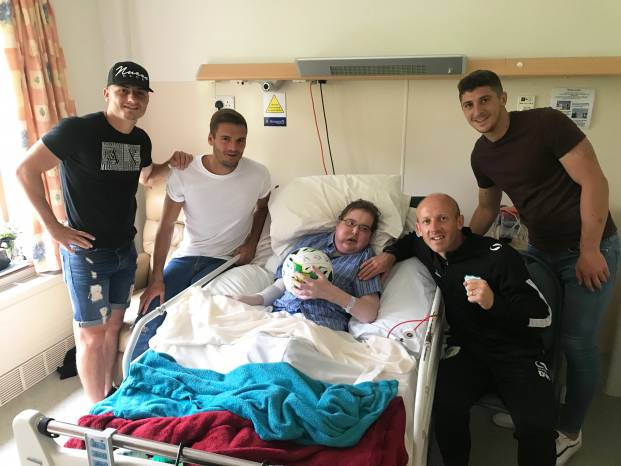 YEOVIL Town FC manager Darren Way and members of his first-team squad spent time with supporter Rhys Powell at St Margaret's Hospice in Yeovil.
Ryan Dickson, Jake Gray and Otis Khan joined Way in visiting the 19-year-old after learning of his allegiance to the Green and Whites.
Spending time with Rhys after training, the quartet pledged to try and pick up three points on Saturday to put a smile on the Town fan's face this weekend.
"Rhys is an incredibly brave person and someone we're all really humbled to have met and spent some time with," Way said after meeting the youngster.
"We told him that his fighting spirit is exactly what we're looking for in our team and that hopefully, we can get a win for him this weekend.
"If all goes to plan, we hope Rhys can have a smile on his face on Saturday night - he'll certainly be in our thoughts."
Yeovil Town play host to Coventry City on Saturday (August 26, 2017) in the Sky Bet League Two. Kick-off at 3pm.
PHOTO: Yeovil Town manager Darren Way and players visiting supporter Rhys Powell. Photo courtesy of YTFC.
Tags:
Yeovil Town FC.