GCSE RESULTS 2017: Great news at Stanchester Academy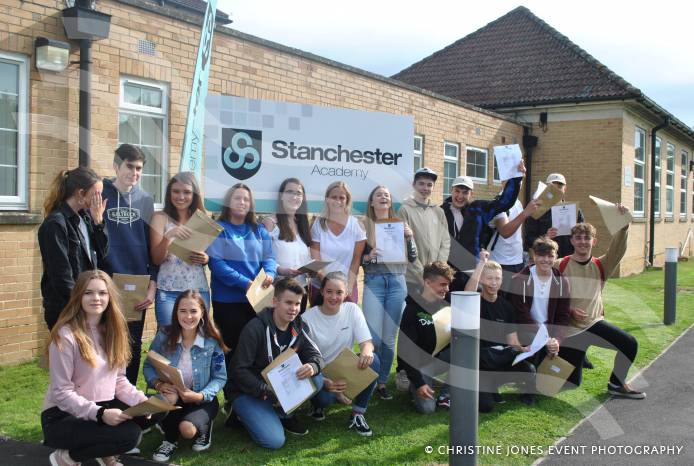 STANCHESTER Academy at Stoke-sub-Hamdon celebrated an exceptional year of GCSE results on Thursday (August 24, 2017).
The school had its highest ever proportion of A* and A grades, highest percentage of students achieving the key benchmarks for both English and maths and a higher score for progress than anyone had anticipated despite this being Stanchester's strength for many years.
Principal Amy Joynes said: "We have been improving year on year making the challenge greater each time and yet this year, with tougher GCSEs and no controlled assessment we have again broken records set by our own high benchmarks of the last few years.
"I am incredibly proud of the futures our students will have because of the hard work and commitment they, their parents and the staff have made to their progress throughout their time with us.  Well done class of 2017!"
There were plenty of big smiles and tears of happiness on Thursday as students arrived at Stanchester to open their results.
PHOTO - TOP: Stanchester Academy principal Amy Joynes (centre) with some of her GCSE students with their results.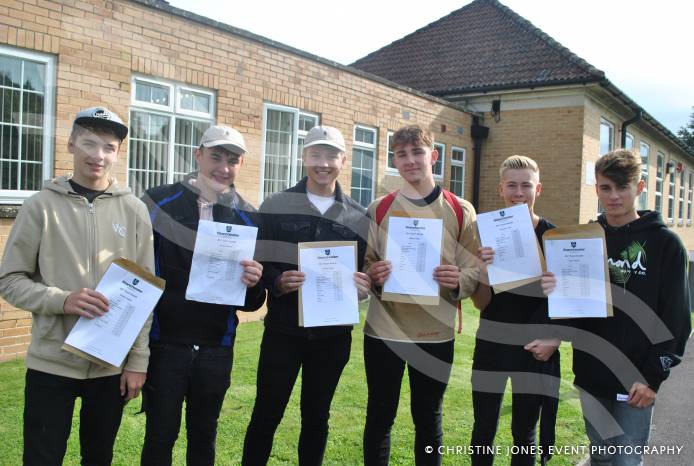 PHOTO - ABOVE: Some of the Stanchester lads get together for a group photo after collecting their GCSE results.
PHOTO - ABOVE: Deep in discussion about their results.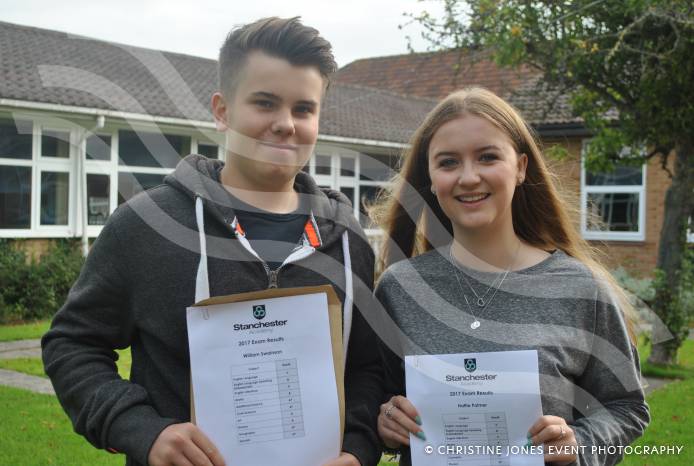 PHOTO - ABOVE: Head girl Hattie Palmer achieved straight A* and A grades with grade 9 in both her English GCSEs and her maths whilst head boy Will Swainson also achieved straight A* and A grades or equivalent.
Tags:
Schools and Colleges.