SCHOOL NEWS: A-Level successes at Wadham School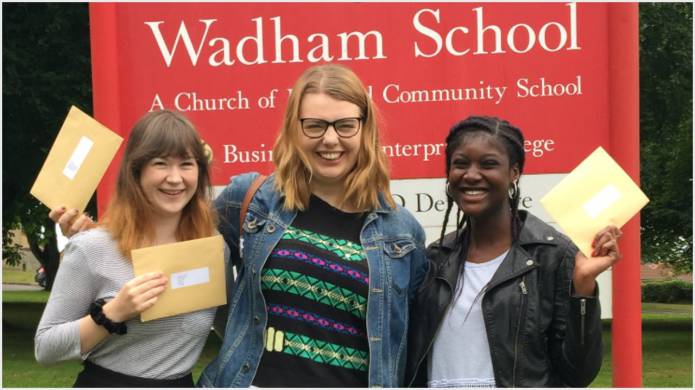 STUDENTS at Wadham School in Crewkerne celebrated their A-Level results on Thursday (August 17, 2017) with a number of them getting some amazing news.
Will Skinner, president of the Head Student Team, was delighted with A grades in maths, physics and chemistry and a B in biology and will be going on to read material science at Imperial College London.
Sisters Nicole and Sarah Keylock secured places at Bath to study criminology and Bournemouth to read biological sciences respectively.
Amy Gardiner, inspired by leading scientist Brian Cox, is heading to Manchester University to study science with a view to specialising in astrophysics.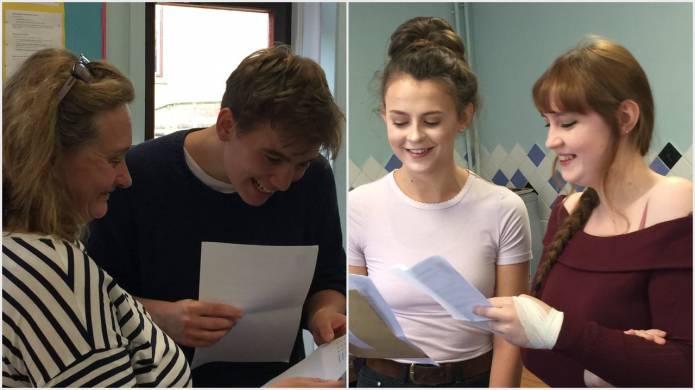 Tense moments logging into the UCAS website on Thursday morning were rewarded with almost every student applying for university securing a place. With staff support in school a few students later used the clearing process to gain the right course in their chosen subjects.
There was a superb 98.8% pass rate with 34% at A* to B grade.
Headteacher David Derbyshire said: "It's great to see some top level performances  by the academically gifted, but of course it always gives us a great deal of pleasure to see all our students moving forward from their GCSEs and flourishing in our Sixth Form, often exceeding expectations.
"This is a huge tribute to their hard work and a real measure of how the special environment and dedicated staff at Wadham add value. I am very proud of all the students that have graduated from Wadham this year."
Caren Forsey, head of Sixth Form, added: "Whilst the focus for many is to gain a university place, we have a number of students achieving good A-Level results that have opted for a vocational route, going on to apprenticeships or directly into employment, some as a result of the strong relationship the school has forged with local employers."
Students celebrated in variety of ways including meeting with friends at Costa Coffee, clubbing at Neo's in Yeovil and Zinc in Taunton and meals out with family, whilst one student said she would be gorging on ice cream and watching TV boxsets!
Tags:
Schools and Colleges.