YEOVIL NEWS: Dreamscheme at Wyndham Park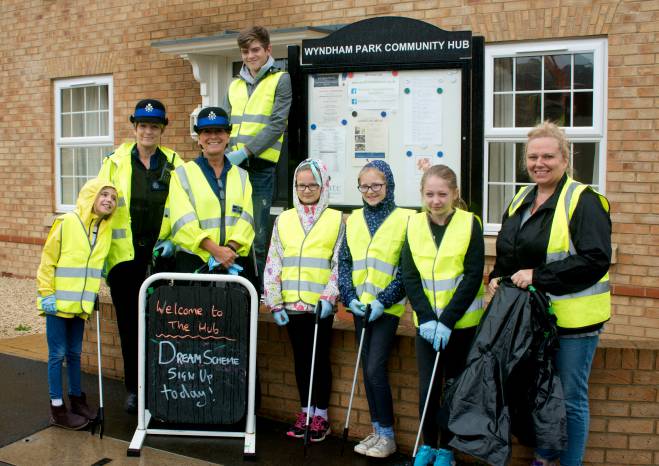 A NEW summer initiative has been launched for people living on the Wyndham Park development in Yeovil.
Dreamscheme is a community programme designed to engage young people over the holiday months.
They give children the opportunity to build confidence and skills, meet new people and visit new places together.
The latest session at Wyndham Park saw crafts and t-shirt making tables, followed by a litter clean-up of the green space at the park.
The initiative is supported by housing association Knightstone, South Somerset District Council, Yeovil Parish Council, and Avon and Somerset Police.
Pete Davies, community empowerment manager at Knightstone, said: "We're proud to be part of an initiative supporting local children to thrive in their community. The events aim to connect communities and make active use of open spaces, bringing about lasting benefits."
Dreamscheme events are fun and free, and involve children in their local community.
The Wyndham Park group will run throughout the summer holidays for children aged 8-to-16-years-old.  Children can gain tokens to be rewarded with a fun activity or trip at the end of the summer holidays.
Andrea Bowditch, a Police Community Support Officer, said: "Dreamscheme hopes to bring lots of local children together to take pride in their community."
To find out more about the next Dreamscheme event, contact Kate Sheppard, community empowerment officer at Knightstone, on 08458 729729.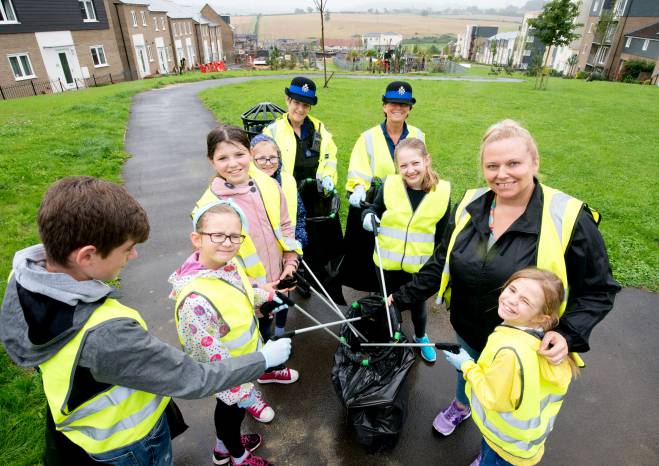 PHOTOS: Dreamscheme in action on Wyndham Park in Yeovil.
Tags:
News.