YEOVIL NEWS: Time for Tea for St Margaret's Hospice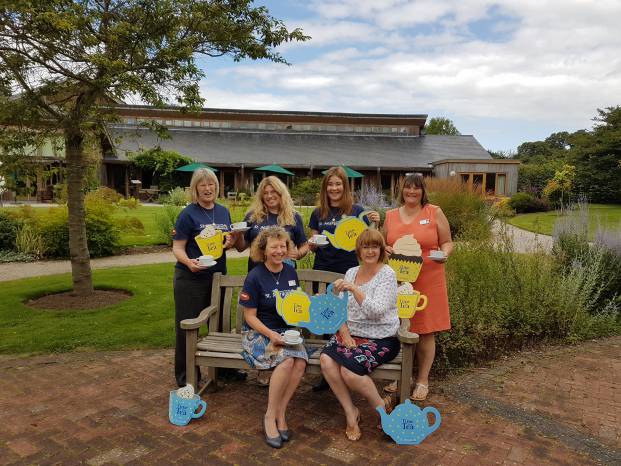 FUNDRAISERS at St Margaret's Somerset Hospice in Yeovil are looking for people to hold a tea party to help raise money for the amazing charity.
Tea is an integral part of St Margaret's Hospice from a cup of tea and a piece of cake to our volunteers who take round the tea trolley. Sometimes a cuppa of tea really can help you feel better.
Holding tea parties to help raise money to help support the hospice is a tradition as old as the hospice itself.
Indeed some of its supporters have been holding a Time for Tea for St Margaret's Hospice right from the start.
One of these supporters is Averil Batten whose first tea party in aid of the hospice was in 1985 and raised £25. This was a brilliant amount, but her husband thought they could do better!
And better they have done, since then they have done two parties almost every year for St Margaret's and have raised over £15,000 to date!
The hospice is asking you to help it by putting the kettle on and making Time for Tea to raise vital funds for St Margaret's.  Invite your friends, family, colleagues and community together for a cup of tea, a slice of cake and a good old catch up in return for a donation to raise vital funds for St Margaret's Hospice.
It really could not be easier - last year the hospice raised a fantastic £10,000 from our incredible community of avid tea drinkers! Now the hospice would like to beat that this year so it can assist more patients and families facing a life-limiting illness.
Victoria Poole, fundraiser for Yeovil, said "A home visit by one of our community nurse specialists in Yeovil costs £100.
"We'd love for you to join in the fun and help us to fund 150 home visits by one of our community nurse specialists, who provide tremendous clinical, emotional and practical support to patients and families, if you can hold a tea party and raise £100 you will make such a difference to the families and patients we care for."
If you hold Time for Tea and submit your money before August 31, 2017, you will be entered in a prize draw, giving you the chance to win a Somerset Willow Afternoon Tea Hamper worth over £300 with a selection of Miles Tea goodies.
To request your tea party pack please call 0845 345 9671, or email victoria.poole@st-margarets-hospice.org.uk.
Happy tea drinking and cake eating!
Tags:
News.