SOUTH SOMERSET NEWS: Two taxis fail safety spot checks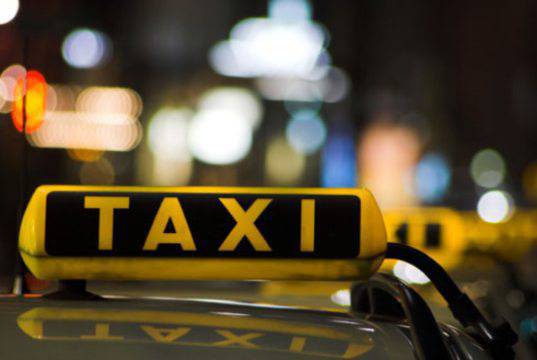 A JOINT operation to check local taxis has brought reassurance to South Somerset District Council's licensing enforcement team.
Unexpected stop checks on 28 vehicles were carried out across the district last week in a joint operation by Avon and Somerset Police Constabulary, the Vehicle and Operator Services Agency (VOSA) and South Somerset District Council – only two of the 28 taxis were found to have any defects.
Vehicles were stopped in Yeovil and Castle Cary and whilst faults were found in Yeovil, no faults were found with any of the vehicles' checked at Castle Cary.
Nigel Marston, licensing manager at South Somerset District Council, said: "It was pleasing to note that the standards of vehicles on the road has improved markedly over the last few years, however it was still disappointing to find two vehicles with defects that would have been obvious to the drivers when they got into the vehicles'.
"It is important that drivers check their vehicles before using them, had this happened we would have achieved a 100% result on the compliance checks.
"The prohibition notices were issued for a passenger door handle that was not working and an engine management warning light that was showing. The vehicles were prohibited from use on the road until the items were rectified and a new MOT produced.
"We will continue to work closely with our partners at VOSA and the Avon and Somerset road Policing Unit to drive up the standards of taxis and private hire vehicles across the district."
PC Mark Cummings of the Tri-Force Road Policing Unit, which is based at Bridgewater, added: "It was reassuring to see that the condition of Taxis has greatly improved from the previous check.
"It appears taxi operators understand how serious we are about enforcing the regulations around taxis and they are making efforts to ensure their vehicles are roadworthy and up to the required standard.
"People using the taxis are just as concerned as we are about their safety and everyone seemed pleased to see us checking the vehicles that they were travelling in."
The district council's licensing spokesman, Cllr Angie Singleton, added: "As part of our long term commitment with the roads policing unit, we want to ensure that people using taxis in South Somerset are assured that their taxi is safe to use.
"The general standards of vehicles remain high which is great, but operators must ensure that they are regularly checking their vehicles to ensure they are compliant to the right vehicle standards."
Tags:
News.