LEISURE: Cocktail of the month for School in a Bag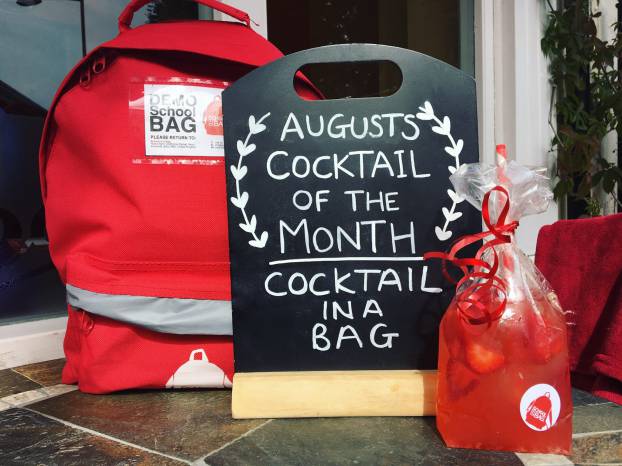 A YEOVIL bar has come up with a tasty way to help raise money for a local charity.
Kazbar, which is based in South Western Terrace, has decided that its August cocktail of the month will see 50p of each drink sold go to the School in a Bag charity which is based on the outskirts of Yeovil at Chilthorne Domer,
The Cocktail in a Bag drink contains a charitable concoction of Zubrowka vodka, fresh strawberries, fresh ginger and apple liqueur topped off with Appletiser.
"Every drink sold we will donate 50p straight to School in a Bag," said a Kazbar spokesman on social media.
School in a Bag is part of the Piers Simon Appeal which was formed soon after the Boxing Day Asian Tsunami of 2004 which killed thousands of people including former Preston School and Yeovil College student Piers Simon.
So far more than 80,000 SchoolBags have been funded with around 77,000 bags having been delivered to help poor, orphan, vulnerable and disaster-affected children throughout the world.
PHOTO: Courtesy of Kazbar Yeovil's social media page on Facebook.
Tags:
Leisure.