YEOVIL NEWS: Sherborne Road is back open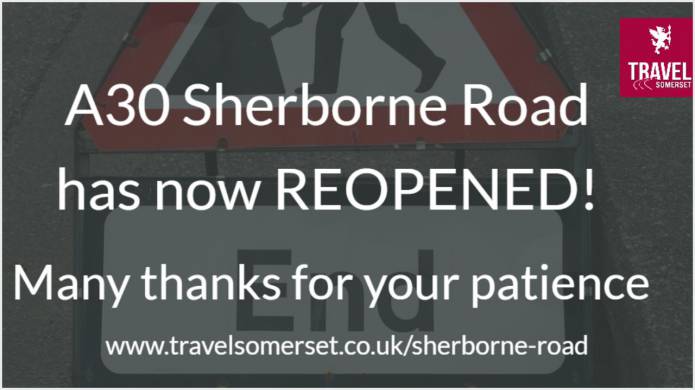 THE main road between Yeovil and Sherborne has now reopened following the early completion of a major drainage scheme – four days ahead of schedule.
Teams worked 24 hours a day to keep the closure in Sherborne Road to a minimum and reduce disruption although it naturally caused problems for many people and businesses in the area.
It was announced on Friday (July 28, 2017) evening that the road was back open and Somerset County Council's highways spokesman, Cllr John Woodman, thanked all those involved.
"A huge thank you to all the local businesses and travelling public for their patience while we carried out this essential work," he said.
"We know it's been tough for them this week but this is critical preventative work which should protect the road and help stop problems developing in future.
"Our teams have worked incredibly hard, both day and night, despite some difficult weather conditions. It's been a tremendous effort and I'm very pleased we've been able to get in, get the job done and get out ahead of schedule."
Somerset County Council started planning this scheme many months ago, engaging with the local community and partners to keep disruption to a minimum.
For a full timeline of the scheme, including photos, please visit www.travelsomerset.co.uk/sherborne-road. You can stay up to date with other roadworks schemes and check live travel conditions by following @TravelSomerset on Twitter.
PHOTO - TOP: How Somerset County Council announced the news on social media of Sherborne Road reopening.
Tags:
News.