YEOVIL NEWS: Bunford Park could create thousands of jobs and £100m a year for area

BOSSES behind plans to create a new business park and supermarket store on the outskirts of Yeovil have said it could create thousands of jobs for the area and £100-million a year for the local economy.
Abbey Manor Group and Sainsbury's have submitted a hybrid planning application to South Somerset District Council for a new business park, Sainsbury's supermarket store and related infrastructure at Bunford Park on the outskirts of Yeovil.
A new bus stop, footpath and cycle route will be built as part of the development connecting the business park to Yeovil town centre and surrounding areas.
Sainsbury's proposals include a new store, café, customer car park and petrol station.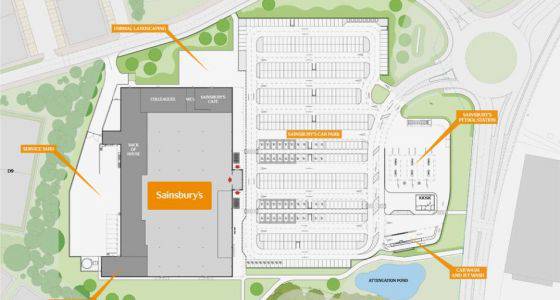 David Mills, head of property communications for Sainsbury's, said: "If approved Bunford Park could create thousands of new jobs, including 250 new Sainsbury's jobs, and could help deliver about a £100-million annual boost to the local economy.
"The new food store will also enable the wider development and infrastructure of Bunford Park to progress, while delivering much-needed new business space."
A public consultation about the plans was held in December last year in which Abbey Manor Group and Sainsbury's have gathered the views of local people and, where possible, have incorporated feedback into the plans.
The plans are online on South Somerset District Council's website at www.southsomerset.gov.uk in the planning section with the reference number 17/02805/HYBRID.
A planning decision on the application is not expected to be made by the council until October 2017 at the earliest.
Anyone with questions about the project can contact the community relations team on 0800-840-2770 Monday to Friday between 9am and 5.30pm, emailing bunfordpark@communityrelations.co.uk or writing to FREEPOST BUNFORD PARK.
You can also find further details via a purpose-built website at www.bunfordpark.co.uk .
Tags:
News.