COLLEGE NEWS: Info sessions about apprenticeships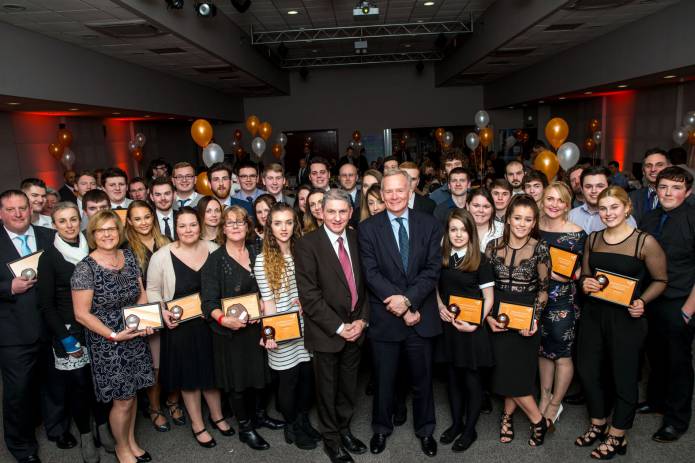 YEOVIL College is running a series of apprenticeship drop-in sessions at its Mudford Road campus throughout the summer to offer advice and guidance.
The sessions will be held every Thursday from 10am to 1pm all through the summer and could prove extremely useful to those people thinking about an apprenticeship.
This is an opportunity for anyone, not just school and college leavers, to find out why so many people are choosing to work, learn and get their careers started through an apprenticeship.
With nearly all apprentices feeling they acquire or improve their skills as a direct result of their apprenticeship, the 'earn while you learn' route really can have a positive impact on your career prospects, with 93% of Yeovil College apprentices securing a job or promotion at the end of their apprenticeship.
Katie Whitty, apprenticeship recruitment officer at Yeovil College, said: "After running a couple of successful apprenticeship drop-in sessions over the past year, we've decided to roll the sessions out throughout the summer.
"Dedicated staff will be on hand every Thursday during August to offer effective advice and guidance to anyone who is interested in starting an apprenticeship."
The sessions are running every Thursday throughout the summer from 10am to 1pm and will be manned by apprenticeship recruitment officers who are there to give advice to anyone wishing to start an apprenticeship from an entry level apprenticeship up to the higher national apprenticeships. The team will be able to offer advice on how apprenticeships work, the details of pay, working hours, college hours and explain the best methods for securing an apprenticeship.
Apprenticeships are work-based training schemes which allow you to complete on-the-job training and gain relevant, nationally recognized qualifications.
Apprenticeships are designed by the Sector Skills Councils and course content is influenced by relevant business representatives.
In this way, apprenticeships are created by the people who genuinely understand business, ensuring that you learn the skills employers need, with 92% of apprentices saying their career prospects had improved. 
For more information on Apprenticeships at Yeovil College, please visit http://www.yeovil.ac.uk/Apprenticeships/Apprenticeships.html .
PHOTO – TOP: Yeovil College apprentices celebrate at the Apprenticeship Awards ceremony earlier this year.
Tags:
Schools and Colleges.