YEOVIL NEWS: Wyke Farms put up reward for return of 40kg of stolen award-winning cheese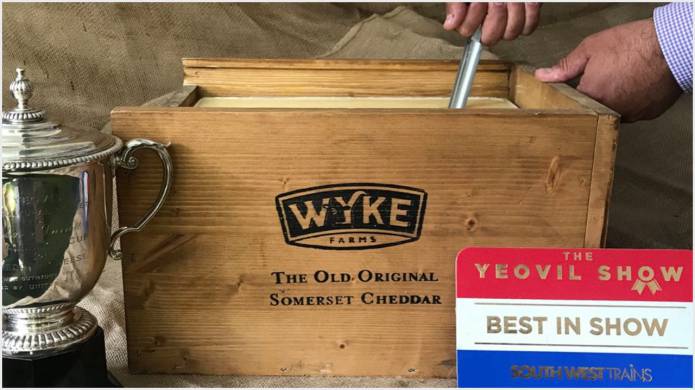 THE award-winning Wyke Farms has put up a £500 reward for the safe return of some of its cheese which was stolen from Yeovil Show at the weekend.
The judges crowned Wyke's Farmhouse Vintage as the Best in Show with another 20kg block of crumbly Vintage taking Reserve Champion.
Both 20kg blocks crowned, and worth £500, were taken between the show closing on Saturday (July 17, 2017) night and re-opening on Sunday (July 18, 2017) morning.
Wyke Farms' brand manager Lucy Francis, writing on the company's website, said: "We were saddened, but not too surprised, to hear our award-winning cheese had been stolen from the marquee after being left on display for show visitors to view.
"For us it's a bit like having a valuable painting stolen. We're incredibly proud of our cheeses and keep our cheese recipe written down by grandmother Ivy in a safe on our farm.
"It's incredibly precious to us and although we do not know the reason why the cheese has been taken, we can only assume it's Best Cheese in Show status and high quality made it the most desirable the marquee."
The spokesman added: "We are offering a £500 reward for information that leads to the safe return of the 40kg of cheese or the arrest of the cheese thief or thieves."
The award-winning Wyke Farms is based at White House Farm at Wyke Champflower, Bruton. Anyone with information can call 01749-812424 or email info@wykefarms.com .
Tags:
News.