YEOVILTON LIFE: Chaplaincy team is popping up everywhere!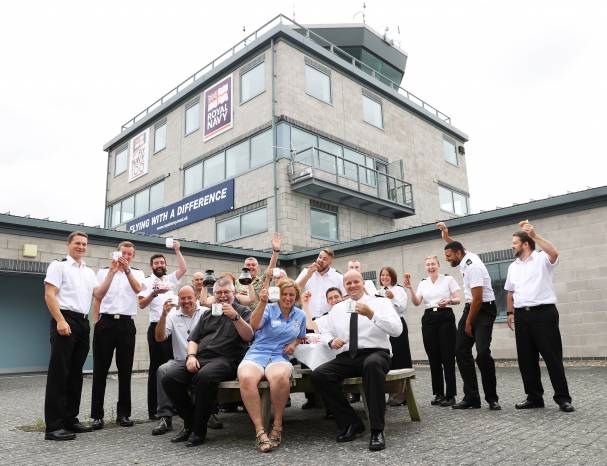 THE Chaplaincy Team at the Royal Naval Air Station Yeovilton likes to look after its flock by popping up here, there and everywhere to check on the wellbeing of its 'crewmates'.
The chaplaincy at RNAS Yeovilton is a vital part of the Naval Unit giving support to those who need it in an environment that can differ quite considerably to that of a civilian life.
And this is one of the reasons for the Pop-Up Chaplaincy idea alongside pastoral workers from Aggie Weston's charity group. More details can be found here  http://www.aggies.org.uk/ .
Eddie Wills, who is the Chaplaincy Team Leader at RNAS Yeovilton, said: "The idea of Pop-up Chaplaincy is to export a bit of morale to parts of the Air Station that don't otherwise have the chance to visit us for a stand easy at the Haven.
"Our Aggie's pastoral workers Alan and Hilary like to get out and about and are really good at creating a relaxed atmosphere wherever we pitch up."
Aggie Weston's is a charity that provides pastoral workers to help support those serving in the Royal Navy, Royal Marines and their families. They work as part of the Chaplaincy Teams to encourage and support those both inside and outside the wire by providing space to chat and relax.
The Chaplaincy's Teams most recent visit was to the Air Traffic Control Tower to deliver fresh coffee and donuts to the staff.
A RNAS Yeovilton spokesman said: "This was greatly appreciated as an opportunity to step away for a brief time from the day to day high pressure that comes with managing the day to day Air movements in the tower of one of the busiest military Air Stations in Europe."
Tags:
News.