YEOVIL NEWS: Pizza Hut plans for Princes Street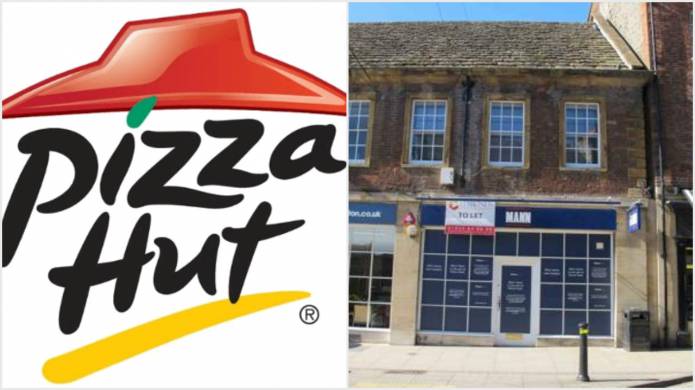 PROPOSALS to turn town centre offices in Yeovil into a Pizza Hut delivery and takeaway outlet will be discussed by local planners on Monday (July 17, 2017).
Applicants Verona Foods have applied to South Somerset District Council for planning permission to turn 29 Princes Street into a pizza takeaway.
Already the council's planning department has received a number of objections from people living nearby who are concerned about the proposed food outlet.
One objector wrote: "This part of Princes Street remains as one of the few remaining pleasant town centre streets, particularly in the evening.
"It is not on a through route associated with customers for fast food premises.
"There are other existing fast food premises catering for customers nearby.
"This type of proposed business would be inappropriate in this location and would in my view significantly lower the tone of the street.
"It is also likely to have a significant detrimental effect on neighbouring businesses."
The applicants have indicated that the proposed Pizza Hut outlet would require ten full-time and 12 part-time staff members.
They have indicated that the proposed hours of operation would be 11am to 11pm on Sunday to Thursday and then 11am to midnight on Friday and Saturday.
Members of Yeovil Town Council's planning committee will discuss the application on Monday (July 17, 2017) evening, while a final decision will be made by South Somerset District Council.
Residents of Clarence Court – which is situated at the rear of the proposed takeaway – have strongly objected to the proposals and sent in a petition to the district council.
"Princes Street has always been seen as the upmarket street of Yeovil and this proposed business will not suit the area," said a spokesman for the residents.
"Even more litter will be thrown on the street as is the case with this type of business. There are already at least six food outlets in Princes Street.
"The rear wall of this proposed business will be a few metres away from Clarence Court – directly opposite our garden which is provided as a relaxation area for residents."
There is already an existing Pizza Hut restaurant (as opposed to takeaway/delivery outlet) at the Yeovale Leisure Park in Yeovil - the other end of the town to the proposed new outlet.
Tags:
News.