LEISURE: Yeovil Show can go from strength to strength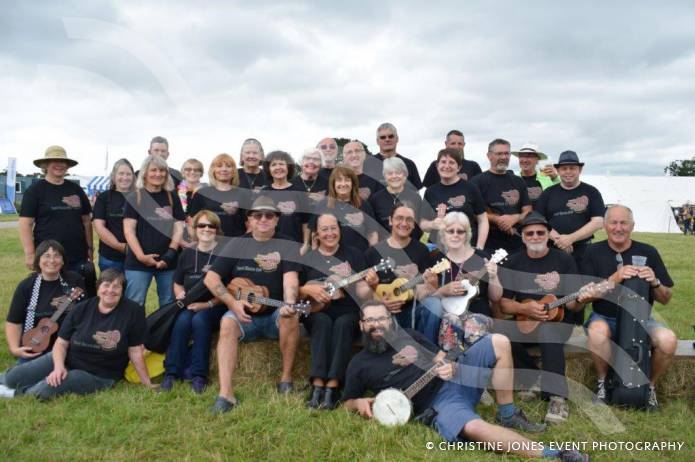 THE curtain has come down on the 2017 Yeovil Show and it has been getting the BIG thumbs-up from visitors.
Thousands of people descended on the Yeovil Showground site off Dorchester Road on the outskirts of Yeovil on Saturday (July 15, 2017) and Sunday (July 16, 2017) for the two-day event.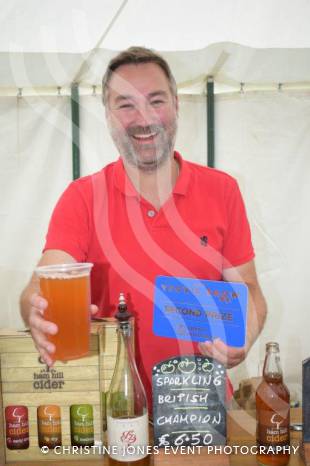 A few rain showers could not dampen the enthusiasm and spirit of Yeovil Show as visitors were treated to a packed and varied assortment of attractions and displays for people of all ages to enjoy.
There were plenty of animals on show, Viking re-enactments, Titan the Robot, food and drink aplenty, live music and even a fly-past by a Lancaster Bomber from the Second World War…..plus lots more!
One visitor, Colin Pritchard, who was at the show with his family, said: "We've had a really great day. There's been something for everyone and I loved the Vikings!"
PHOTO - TOP: The Yeovil Ukulele Club who performed at the Yeovil Show.
PHOTO - RIGHT: Chris Worledge serves up a pint of his finest Ham Hill Cider.
Another visitor, Angela McDonald, added: "We go to the Royal Bath and West Show each year and I have to say, I don't think it will be long before the Yeovil Show is up there rubbing shoulders with the Bath and West."
It is that sort of comment which is testament to the effort the organisers have put into the Yeovil Show with this weekend's event being only the second since it was relaunched last year.
Event director Sam Mackenzie-Green and her team should take huge satisfaction from how far the show has come in such a short space of time following a near 50-year absence from the Yeovil social calendar.
The Yeovil Show was a hugely important event on the agricultural calendar in the 19th and 20th Centuries, but came to an end in 1970 when the committee joined forces with the Bath and West of England Show at Shepton Mallet.
But the Yeovil Show is now very much back on the stage and the future looks good for it to get bigger and better.
Among the visitors to the show were the Mayor and Mayoress of Yeovil, Cllr Darren Shutler and his wife Anna.
The Mayor said they had been delighted to visit the show on both days and congratulated the organisers on another job well done.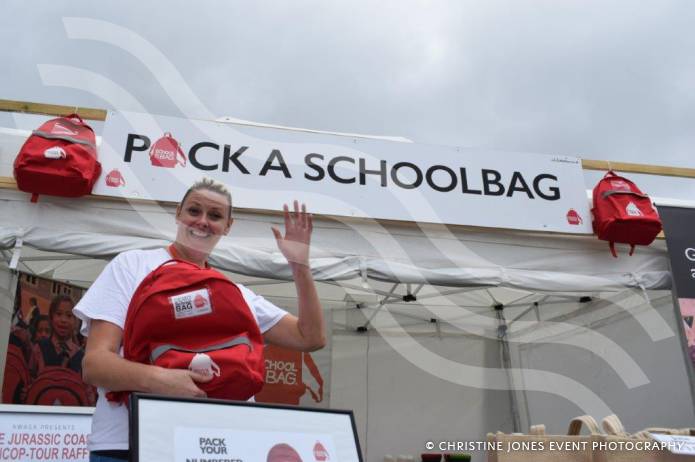 PHOTO - ABOVE: Charlotte Pike from School in a Bag.
More photos from the show can be found on these links:
YEOVIL SHOW – PHOTO GALLERY PART 1: http://www.yeovilpress.co.uk/blog/2017/07/16/yeovil-show-part-1-july-2017/ .
YEOVIL SHOW – PHOTO GALLERY PART 2: http://www.yeovilpress.co.uk/blog/2017/07/16/yeovil-show-part-2-july-2017/ .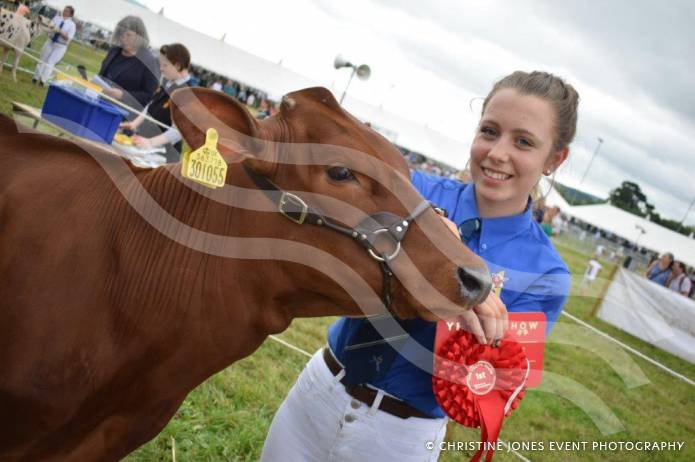 PHOTO - ABOVE: A happy prize winner.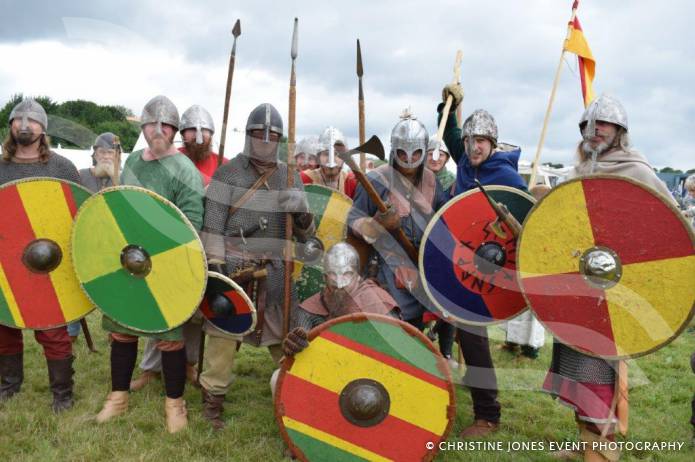 PHOTO - ABOVE: The Vikings wowed the crowds at the Yeovil Show.
Tags:
Leisure.