YEOVIL NEWS: Specialist new acute day surgery unit planned for Yeovil Hospital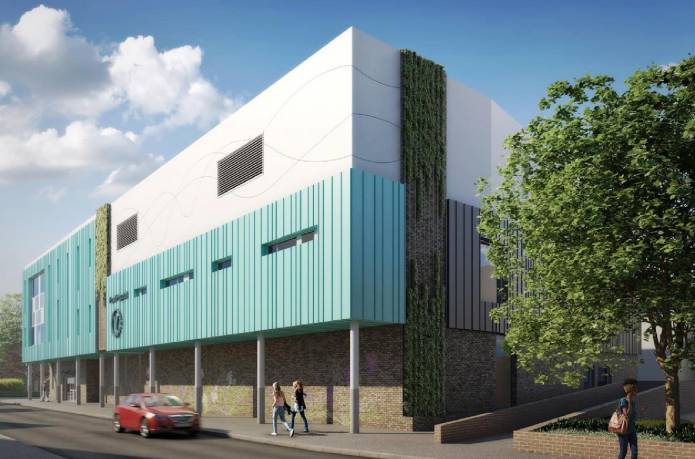 PLANNERS have given the go-ahead for a specialist acute day surgery unit to be built at Yeovil District Hospital.
South Somerset District Council announced this month that it had given permission for the project to proceed with the building to go up on what was the main car park at the hospital in Higher Kingston.
Since the hospital's new multi-storey car park opened in March 2017 the old area of car parking is no longer needed.
The new building will become a "gateway" at the entrance to Yeovil Hospital and will provide medical staff to offer a more specialised day surgery.
The hospital currently offers day case surgery services for patients from Yeovil and the surrounding areas across two different sites – a unit at Yeovil Hospital and the Castleton Day Unit at the Yeatman Hospital in Sherborne.
Procedures offered include urology, ear nose and throat, dental, dermatology, orthopaedics, ophthalmology and cardiology.
But hospital chiefs have admitted that the current facilities do not meet the requirements of the highly specialised day case care model the Yeovil District Hospital NHS Foundation Trust wants to deliver.
A Trust spokesman said: "The project will offer significant improvements to the delivery of core routine clinical functions and reduce the impact of other pressures on the hospital which can otherwise disrupt the delivery of routine surgery procedures.
"The project will also offer significant improvements to the existing hospital infrastructure by adding resilience in terms of services and back-up provision."
It is expected that work on building the new unit will begin in January 2018 and will hopefully see it operational by the middle of 2019.
PHOTO - TOP: How the new unit could look at Yeovil District Hospital.
Tags:
News.