LEISURE: Yeovil Show Radio to go live for the weekend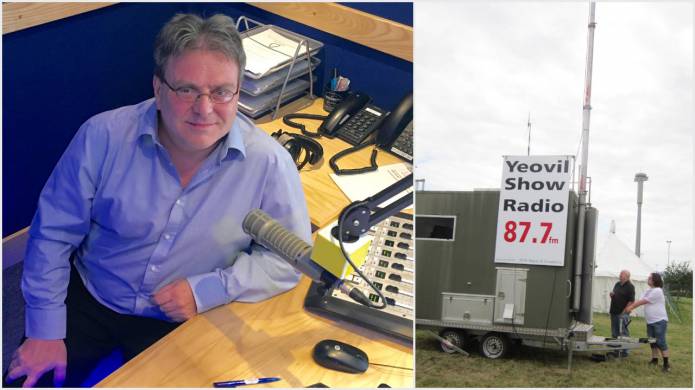 YEOVIL Show Radio – which is being broadcast to support this weekend's fabulous Yeovil Show – goes live at 8am on Friday (July 14, 2017).
The radio operation will be broadcast on FM 87.7 over a five-mile radius and will end at midnight on Sunday (July 16, 2017).
Live broadcasts will be presented by top local DJ Steve Carpenter direct from the Yeovil Showground site from a satellite vehicle which will be located alongside the Yeovil Show Introducing Stage – a platform for up and coming musicians to showcase their talent over the show weekend. 
Show visitors will be able to tune in to Yeovil Show Radio over the weekend, to obtain live show updates - from traffic and weather reports to available parking as well as a full low down on the hundreds of attractions going on at the showground over the weekend.
Yeovil Show event director Sam Mackenzie-Green said: "Yeovil show is a community event - dedicated to providing the best day out in the area to the local population.
"With the continuing demise of local radio in general across the country, Yeovil Show Radio intends to get right to the heart of our community.  It really doesn't get more local."
Steve Carpenter has been developing a play list and is keen for it to appeal to the musical tastes of the local community.
To get your favourite tune played over the Yeovil Show Radio airwaves, email Steve at steve@yeovilshowradio.one  .
The Yeovil Show is being held at Yeovil Showground on Saturday and Sunday (July 15-16, 2017).
For further information about the Yeovil Show and to buy tickets, visit www.yeovilshow.org. 
PHOTO - TOP: DJ Steve Carpenter.
Tags:
Leisure.