LEISURE: Dance Factory delight at festival results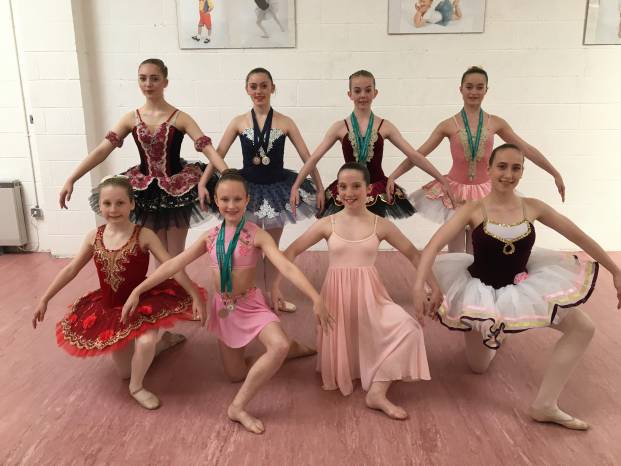 PUPILS from the Dance Factory in Yeovil are celebrating a successful week of competing at Taunton Dance Festival in association with All England Dance.
The talented team of dancers who range from 11-15 years old performed beautiful solos in classical ballet and lyrical jazz. Several children were overjoyed to be placed first, second or third by the adjudicator.
The children were extremely happy to achieve excellent individual scores and glowing reports with comments of promising work, sound classical technique and effortless performance.
Stephanie Bacon, co-principal of the Dance Factory, said: "I'm delighted with this year's festival success.
"We have seen children gain confidence and performance skills every time they dance at a festival. We have been thrilled with the high marks and results achieved by each child."
Congratulations go to all children who took part in the festival and well done on these superb
achievements.
If you would like to know more about ballet classes at The Dance Factory please call 07426197169 or visit the website www.thedancefactoryyeovil@gmail.com.
PHOTO – TOP: Pictured (back row from left) are Molly Broughton, Amy Williams, Beth Jarvis and Jasmin Goddard and (front row from left) are Rosie Broughton, Keisha James, Niamh O'Donnell and Rebecca Hulland. 
Tags:
Leisure.