YEOVIL NEWS: Refurbishment and development of Yeovil Crematorium approved by councillors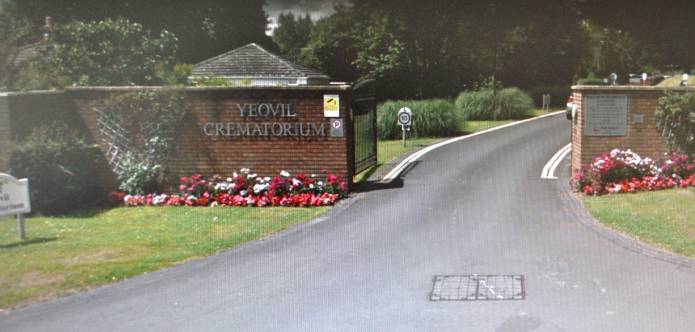 THE refurbishment and redevelopment of Yeovil Crematorium has been given the green light by councillors at South Somerset District Council.
The redevelopment scheme when completed will provide improved facilities for families and mourners and will include additional services to those currently provided. The refurbishment will enable the Crematorium to meet the highest modern environmental standards.
Yeovil Crematorium was built in 1970 and with the expectation that the existing cremators would soon need replacing it was decided to review the facility and consider the future need for crematory services in Yeovil and the surrounding area for the next 25-50 years. The aim is to ensure that the high quality facilities are provided for families and mourners in the years to come.
Speaking about the decision to approve the project, Cllr Peter Gubbins, the council's Yeovil Crematorium spokesman, said: "Various options were considered before deciding to refurbish the current site, including building a new crematorium at a different location but the analysis suggested that it wasn't financially viable to do so.
"The work to be done will include the construction of a new chapel with greater capacity, the creation of a smaller secondary chapel, the conversion of part of the old chapel into a new waiting room, the installation of new cremators, the provision of extra parking and the creation of a new Garden of Remembrance. This is a really exciting project of which the community can be rightfully proud."
The council owns an 89% interest in Yeovil Crematorium and Yeovil Without Parish Council owns an 11% interest. Yeovil Crematorium is the only crematorium facility in the immediate area and averages 1,700 crematoriums a year.
Cllr Alf Hill, chairman of Yeovil Without Parish Council, added: "We are fully behind this project which is in the interest of all of the community. We are looking forward to working with SSDC on this joint venture."
The decision was voted through unanimously by all councillors of South Somerset District Council at the full June meeting of the authority.
Tags:
News.