LEISURE: Castaways need a soda syphon bulb for Bugsy Malone show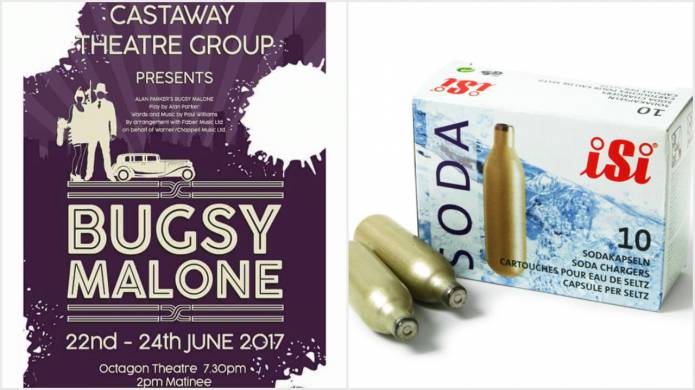 THE Castaway Theatre Group has put out an unusual request – has anyone got a replacement co2 bulb for a soda syphon (like the one pictured).
The soda syphon is being used in the group's Bugsy Malone musical show which is being staged at the Octagon Theatre in Yeovil this week.
But organisers are desperate to find a replacement bulb – if anyone can help please contact the Yeovil Press on yeovilpress@gmail.com and we will make contact with the Castaways.
The Castaways will be performing Bugsy at the Octagon Theatre in Yeovil from Thursday, June 22, 2017, through to Saturday, June 24, 2017, at 7.30pm with a 2pm matinee show on the Saturday.
The show is based on the 1976 British musical gangster comedy film, Bugsy Malone, directed by Alan Parker and featuring only child actors including a 13-year-old Jodie Foster.
For more details and ticket information about Bugsy Malone – phone the Octagon Theatre on 01935-422884 or go to http://www.octagon-theatre.co.uk/whats-on/musicals/bugsy-malone/ .
Tags:
Leisure.