SCHOOL NEWS: Happy birthday to All Saints Primary School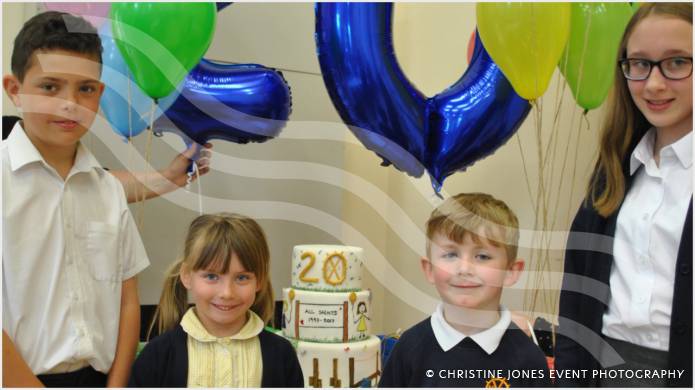 THERE have been big birthday celebrations at All Saints Primary School in Montacute as it commemorates its 20th anniversary.
The school was built in 1997 and merged the old Montacute Primary School and Odcombe Primary School onto one new site in the idyllic Ladies Walk off the Yeovil Road in Montacute.
There was a day of celebrations on Friday (May 12, 2017) when the fundraising Friends of All Saints group held a birthday party lunch for the pupils and then followed by a birthday tea party for parents, carers, supporters and past and present pupils.
The school had a fabulous day of partying and there was a lovely 20th birthday cake as well which was enjoyed by all made by Hannah Roe.
It has been an eventful year for the school as back in February it became part of the Bath and Wells Multi Academy Trust.
But going back to 1997 and some of the other things that happened 20 years ago…… Tony Blair became Prime Minister as the Labour Party returned to power at Westminster after 18 years of Conservative rule; Bill Clinton was sworn in for a second term as President of the United States; Diana, the Princess of Wales, died as a result of the injuries sustained in a car crash in Paris; and Manchester United won the Premier League with David Beckham voted as PFA Young Player of the Year.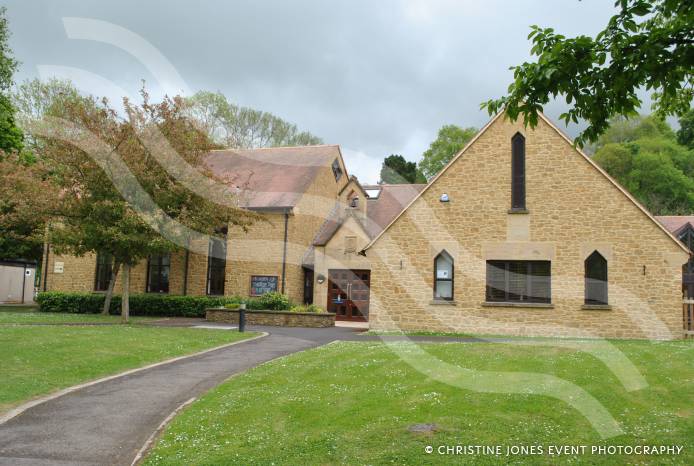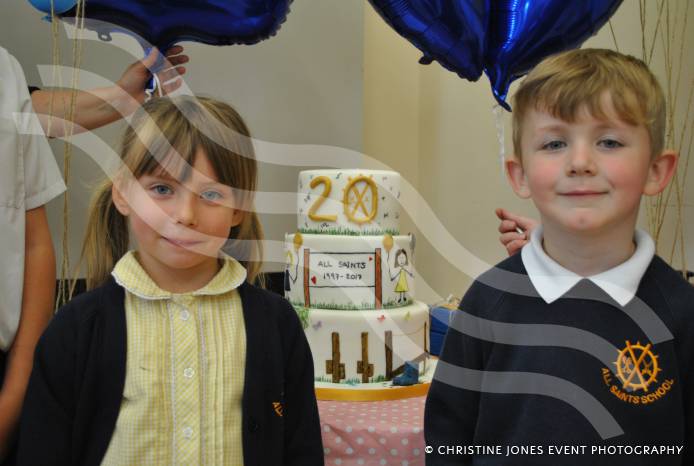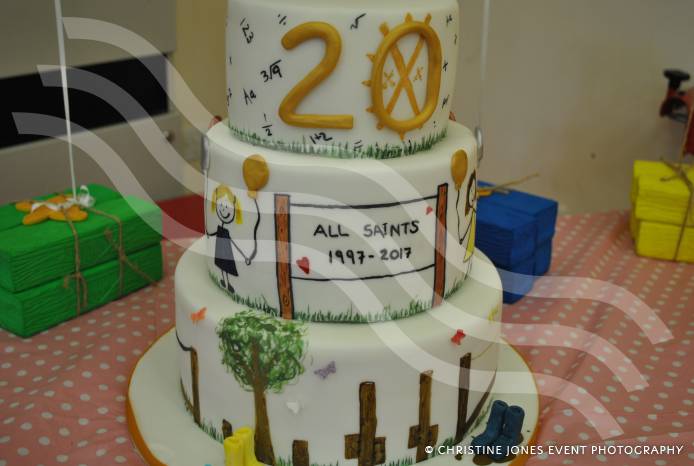 PHOTOS: All taken on Friday (May 12, 2017) at All Saints Primary School in Montacute.
Tags:
Schools and Colleges.