LEISURE: Yeovil Amateur Boxing Club ask Castaway Theatre Group – So You Wanna Be a Boxer?
THE Yeovil Amateur Boxing Club packed a real punch on Saturday (May 13, 2017) to help the Castaway Theatre Group in preparations for its forthcoming musical show Bugsy Malone.
The show is based on the 1976 British musical gangster comedy film, Bugsy Malone, directed by Alan Parker and featuring only child actors including a 13-year-old Jodie Foster.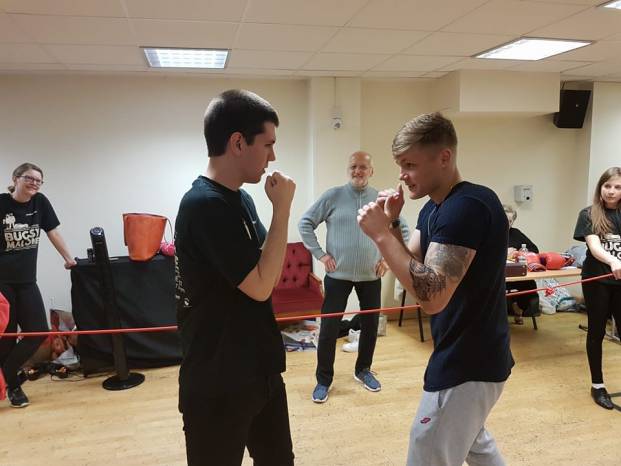 The Castaways will be performing Bugsy at the Octagon Theatre in Yeovil from Thursday, June 22, 2017, through to Saturday, June 24, 2017, at 7.30pm with a 2pm matinee show on the Saturday.
VIDEO - ABOVE: Click on the video above to see the song scene So You Wanna Be a Boxer from Bugsy Malone.
PHOTO - RIGHT: Castaways member Harry Stallard (left) is put through his paces by boxer Brad Axe.
One of the scenes in the show is about boxing and features the song So You Wanna Be a Boxer, but with there not being much boxing experience among the young stage performers, Castaways knew who to call – Dave Edmunds, who has been with Yeovil ABC for over 50 years and is still coaching despite being in his 80s, and was a deserving recipient of a Lifetime Achievement award a few years ago at the annual Gold Star Awards hosted by South Somerset District Council.
Lynn Lee Brown, the founder of Castaways, said: "We can't thank Yeovil Amateur Boxing Club enough for being able to give us some expert help at our boxing workshop.
"It was great to have Dave Edmunds, Brad Axe and Caitlyn Hathaway come along to help our performers work on stance, footwork and punches for the boxing scene in Bugsy Malone.
"The children loved it and learnt so much from the Yeovil ABC guys for the So You Wanna Be A Boxer scene."
Brad has had around 25 fights now with Yeovil ABC and the RAF. He was the Western Counties Champion at middleweight in 2015 and represented the RAF at an international competition against Spain in March 2017.
The former Preston School and Yeovil College student joined the RAF in October 2015 as a firefighter, while he also won the Young Sports Performer of the Year award in 2014 at the council's Gold Star Awards.
For more details and ticket information about Bugsy Malone – phone the Octagon Theatre on 01935-422884 or go to http://www.octagon-theatre.co.uk/whats-on/musicals/bugsy-malone/ . Alternatively click on the Bugsy Malone advert on the homepage of this website.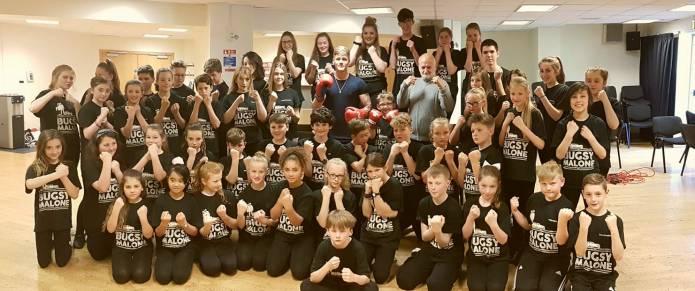 PHOTO - ABOVE:: Members of Castaway Theatre Group got some boxing advice from the Yeovil Amateur Boxing Club in readiness for their forthcoming production of Bugsy Malone.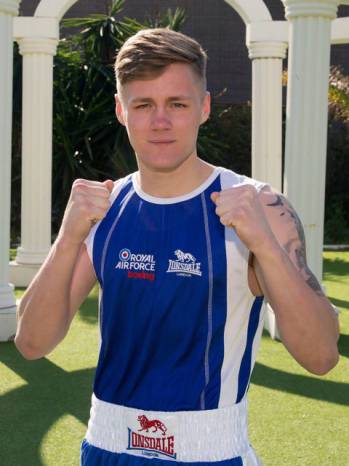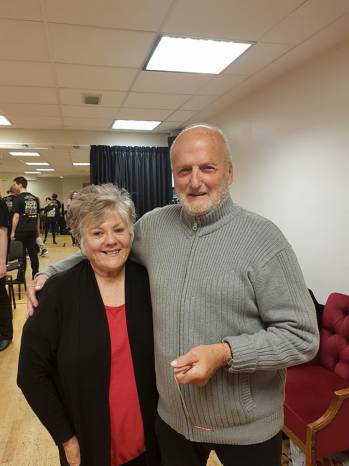 PHOTO - ABOVE LEFT: Boxer Brad Axe.
PHOTO - ABOVE RIGHT: Lynn Lee Brown, founder of the Castaway Theatre Group, with Dave Edmunds of Yeovil Amateur Boxing Club.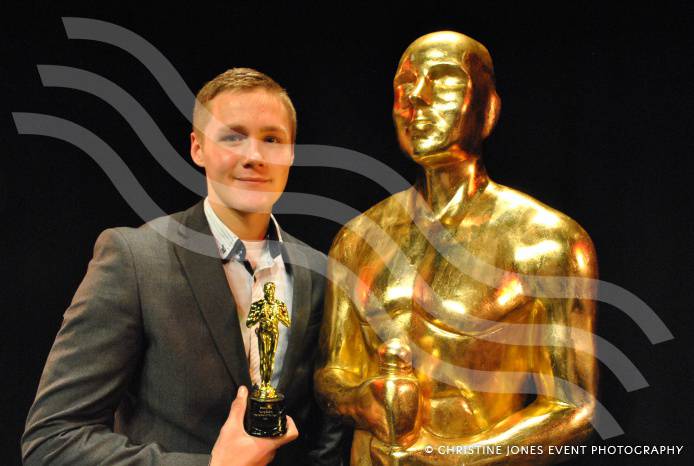 PHOTO - ABOVE: Brad Axe with his Gold Star Award for winning the Young Sports Performer of the Year Award in 2014 at the Octagon Theatre in Yeovil.
Tags:
Leisure.