YEOVIL NEWS: Mayor gets waxed as St Margaret's Hospice fete enjoys the sunshine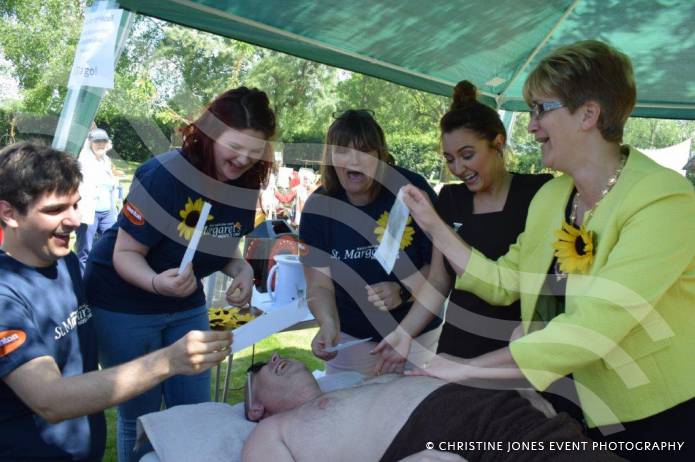 FUN-LOVING Yeovil Mayor, Cllr Darren Shutler, smiled through the pain on Saturday (May 13, 2017) as he had his chest waxed in order to raise funds for St Margaret's Somerset Hospice.
The Mayor, who last month bravely completed a 15,000ft skydive for charity, probably would have rather jumped out of an aeroplane again rather than undergo the rather painful experience of seeing his chest hair peeled off in ferocious manner by more-than-willing volunteers.
People paid a £2 donation to have a go at waxing the Mayor's chest during St Margaret's annual fete at the Yeovil Hospice in Little Tarrat Lane.
Getting involved in the waxing fun was the vice-chairman of South Somerset District Council, Cllr Tony Capozzoli, and the Yeovil Press' own Steve Sowden, as well as some passing Stormtroopers.
The Mayor is once again supporting St Margaret's over the next 12 months as one of his nominated charities as well as the School in a Bag initiative.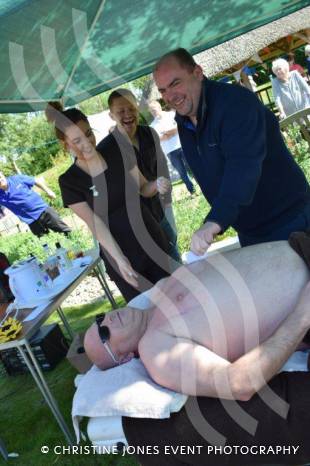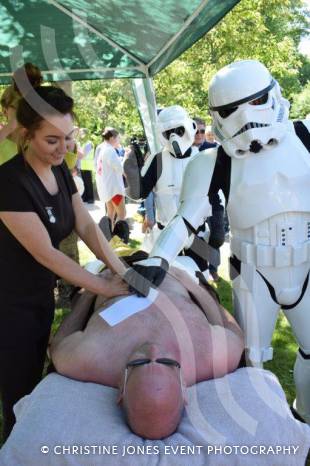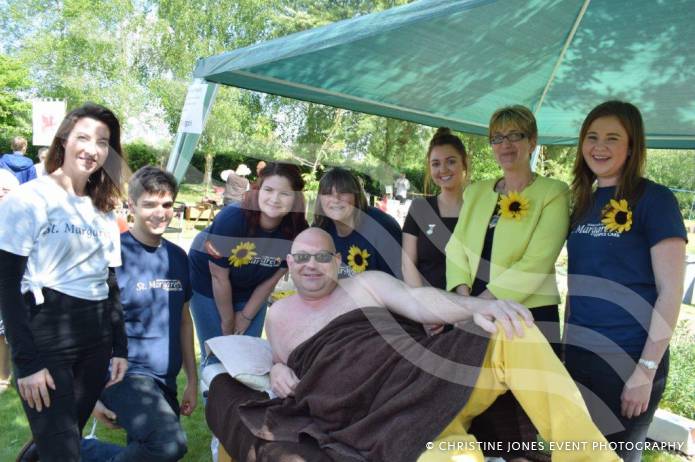 PHOTOS: Waxing fun in the sun for the Mayor.
Tags:
News.