SOMERSET NEWS: Yeovil Constituency Labour candidate meets supporters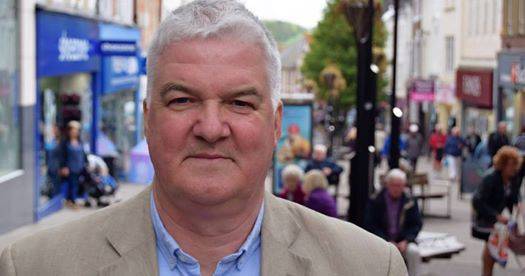 LABOUR candidate for the Yeovil Constituency at next month's General Election will be meeting with supporters on Saturday (May 13, 2017).
Ian Martin will be "rallying the troops" for the campaign ahead leading up to the election on Thursday, June 8, 2017, during a meeting between 11am and midday at the Yeovil labour Club at Unity Hall in Central Road, Yeovil.
"If people care passionately about our future then please come and meet me on Saturday at the Labour Club in Yeovil and join me on the doorstep and urge residents to vote Labour on June 8," he said.
The Yeovil Constituency candidates in alphabetical order are as follows: Marcus John Hudson FYSH, Conservative Party; Ian James MARTIN, Labour Party; Katy PRITCHARD, Independent; Jo ROUNDELL GREENE, Liberal Democrats; Robert Charles WOOD, Green Party.
Tags:
News.