SOMERSET NEWS: Five candidates to stand in the Yeovil Constituency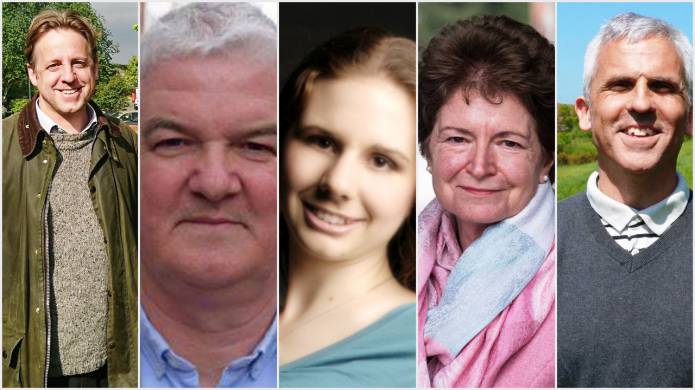 FIVE people have put their names forward to stand in next month's General Election hoping to win the Somerton and Frome Constituency seat at Westminster.
The deadline for nominations closed on Thursday (May 10, 2017) afternoon and now people will know who will be lining up looking for your votes come election day on Thursday, June 8, 2017.
The Yeovil Constituency candidates in alphabetical order are as follows: Marcus John Hudson FYSH, Conservative Party; Ian James MARTIN, Labour Party; Katy PRITCHARD, Independent; Jo ROUNDELL GREENE, Liberal Democrats; Robert Charles WOOD, Green Party.
The 2015 General Election result in the Yeovil Constituency was as follows: 1 Marcus Fysh, Conservative Party, 24,158; 2 David Laws, Liberal Democrats, 18,865; 3 Simon Smedley, UKIP, 7,646; 4 Sheena King, Labour Party, 4,053; 5 Emily McIvor, Green Party, 2,191.
PHOTO – TOP: The five candidates (from left) are Marcus Fysh, Ian Martin, Katy Pritchard, Jo Roundell Greene and Robert Wood.
Tags:
News.