YEOVIL NEWS: Runners clock up the pounds for Yeovil Hospital Charity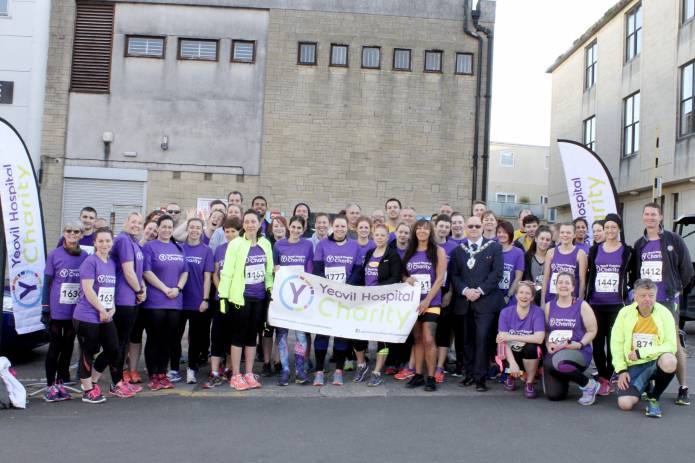 SIXTY-FIVE runners took on the challenge to raise funds for Yeovil Hospital Charity by completing 13.2 miles in the 2017 Yeovil Half Marathon and it has just been announced that they raised a whopping £13,000-plus in the process!
Sarah Cherry, community fundraiser for Yeovil Hospital Charity, said it was an "absolutely incredible day and the atmosphere was fantastic" as the runners took part in the half marathon on Sunday, March 26, 2017.
"We had runners taking part in their first ever half marathon, runners running in memory of loved ones and friends running together, all wanting to support Yeovil Hospital Charity," said Sarah.
"I know how much training and effort our runners put in to the preparation for the Yeovil Half and I am so proud of them for all of their hard work. They all crossed the finish line knowing their hard work had been worth it.
"Not only did they complete their personal challenges, they helped raise an incredible £13,377 for Yeovil Hospital Charity. This fantastic amount will be used to help us to continue to make a difference to our patients.
"Without the support of the local community Yeovil Hospital Charity would not be able to fund equipment, carry out improvements to the wards and fund additional activies on the wards for our patients."
Yeovil Half Marathon race director Steve Elliott added: "Yeovil Hospital Charity has been with us from the very start of the Yeovil Half Marathon and we are delighted to be able to support them.
"The amount they have raised this year is incredible and we are delighted to have them as our primary charity partner again for 2018."
The 2018 Yeovil Half Marathon is taking place on Sunday, March 25, and already looks set to be bigger and better than last year.
If you would like to run for Yeovil Hospital Charity, please email sarah.cherry@ydh.nhs.uk or for more information about the event please go to www.yeovilhalf.com .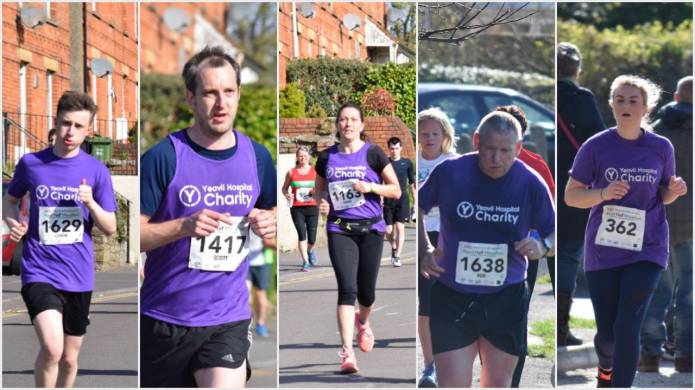 PHOTOS - ABOVE: Some of the Yeovil Hospital Charity runners out on the Yeovil Half Marathon Course. Photos by Christine Jones of Yeovil Press.
Tags:
News.