YEOVIL NEWS: School in shock at death of a teaching legend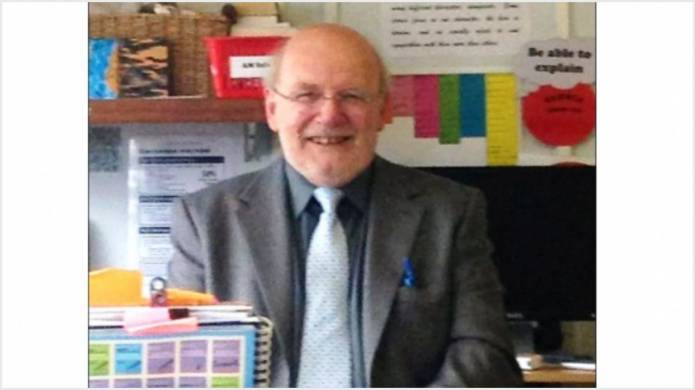 PRESTON School in Yeovil has been plunged into mourning after it was announced on Tuesday (May 2, 2017) that teacher Jeff Stone – a legend among legends at the school – had sadly passed away.
Mr Stone had been teaching at Preston for nearly 50 years and was, without question, one of the most popular teachers the school had ever had - if not the most popular.
Not many teachers have a group in their honour on social media Facebook – but Mr Stone does.
The Mr Stone (No 1 Teacher) Fan Club has around 1,800 members of current and former students of his at Preston.
And many people have started to comment on their sadness at the news of his passing.
One wrote: "This is heart breaking. A true icon who helped me so much during my five years at Preston. I will always remember him."
"So sad – my favourite teacher and such a character," said another.
Another said: "There will never ever be another teacher like him. Unique, friendly, funny, very supportive and just a great lovely funny presence about him."
The Yeovil Press understands that teachers were told the news on Tuesday (May 2, 2017) and that they have been left deeply saddened.
Although Mr Stone had officially retired from teaching, he was still a very popular supply teacher at the school and was well liked by students.
One person wrote on Facebook: "A truly wonderful teacher. He will be sorely missed. I count myself as very lucky to have had him as a form tutor. RIP Mr Stone."
The age range of members on the Mr Stone (No 1 Teacher) Fan Club page on Facebook goes from current students at Preston School to those in their 50s who were at the school in 1970s – to show how Mr Stone's status as one of Yeovil's most well-known teachers has gone through the generations.
The Yeovil Press would like to express its sincere condolences to Mr Stone's family at their loss – he was a legend.
Steve Sowden, of the Yeovil Press, himself a former student of Mr Stone at Preston, said: "I'm in shock at the news and feel deeply saddened.
"Mr Stone, or Stoner as he was popularly known, was a fantastic teacher. The enthusiasm he put into his history lessons brought the subject to life and I will always be grateful for the effort he put in to help me pass my history O-Level."
PHOTO – TOP: Jeff Stone.
Tags:
News.