GLOVERS NEWS: Video footage of One Night in Bromley – 20 years on!
FANS of a certain generation who were there on that night will probably give a wry smile when they think back 20 years ago to when Yeovil Town clinched the ICIS Premier League championship at Bromley.
Saturday, April 29, 2017, marks the 20th anniversary of that memory-filled night in Kent where two penalties from Howard Forinton gave Yeovil a 2-1 victory and secured the title and with it promotion back to the Conference.
The attendance at the game was 979, but a large proportion of that was made up of travelling Yeovil fans looking forward to securing the title on the Tuesday evening clash at Bromley.
Even more had travelled to the tiny village of Heybridge Swifts a few days earlier where a win would have done the deal, but the Glovers were held to a 0-0 draw.
But there was no need to put the champagne on ice for a second time as the all-important points were gained.
The match was nothing spectacular in comparison to what was at stake, but fans were able to indulge in that rare treat at football of enjoying a few pints while standing on the touchline – it all just added to the party spirits.
The after-match celebrations will live long in the memory including the sight of seeing club chairman John Fry leading the communal mass singing of "Cheer Up Georgie Borg" to the tune of The Monkees' Daydream Believer classic in a mocking tribute to the manager of Enfield, who had been Yeovil's closest rivals for the title.
The 2-1 victory at Bromley was the penultimate game of the season and the Glovers finished things off a few days later back at Huish Park – in front of a 6,013 crowd – where goals from Howard Forinton (two), a penalty from goalkeeper Tony Pennock and one from Paul Turner gave Yeovil a 4-0 win over Chertsey Town.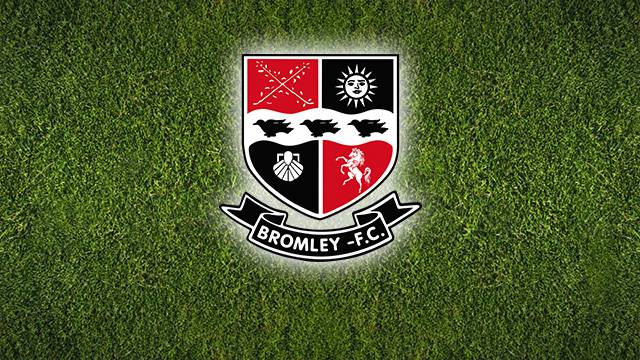 TOP: Click on the link to see a video of that One Night in Bromley – it's a bit shaky, but the celebrations at the end are great!
Yeovil finished the season with 101 points from their 42 games having scored 83 goals in the process.
Rob Cousins was the highest appearance maker in all competitions that 1996-97 season for the Glovers with 61 games while just behind was Lee Harvey on 59, Jerry Gill on 56, Warren Patmore 55, Tony Pounder 53 and Paul Turner 51.
Top goal scorer for the season was Warren Patmore with 29 while Howard Forinton scored an amazing 26 goals in just 24 appearances. Striker Dean Birkby added 17, attacking defender Jerry Gill netted 16 and midfielder Paul Turner 12.
But going back to that team at Bromley….the team was:  1 Tony Pennock; 2 Jerry Gill; 3 Chris White; 4 Steve Browne; 5 Lee Harvey; 6 Rob Cousins; 7 Colin Fielder; 8 Paul Turner; 9 Warren Patmore; 10 Howard Forinton; 11 David Puttnam. Subs: Dean Birkby; Andy Clement; Danny Adams. Manager: Graham Roberts.
Other players to have played their part in that successful season were the likes of Tony Pounder, Mickey Engwell, Graham Kemp and manager Graham Roberts himself.
Some fans who were celebrating long into the night failed to realise that the Green and White Supporters' Club coaches they had travelled to Kent on had already departed without them.
While some managed to scramble lifts home with others, two fans managed to get a couple of seats on the official team bus with players and club officials.
"We've been told to behave," they said as they clambered aboard. And when they got off they said: "We were the best behaved on there!"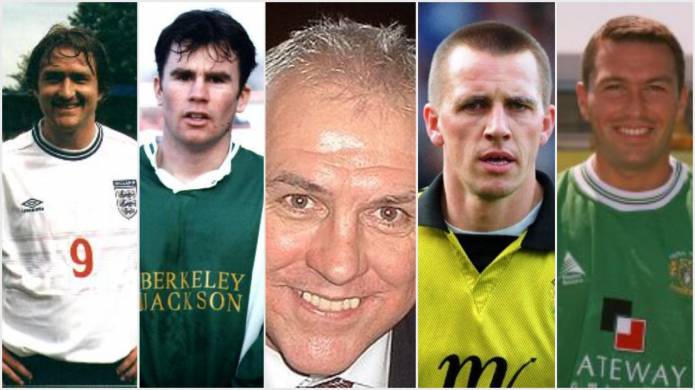 PHOTO – TOP: Yeovil Town's ICIS Premier League championship winning manager Graham Roberts (centre) with (from left) Warren Patmore, Howard Forinton, Tony Pennock and Rob Cousins – all integral members of the title winning team. Statistics and some of thephotos courtesy of the Ciderspace website at www.ciderspace.co.uk .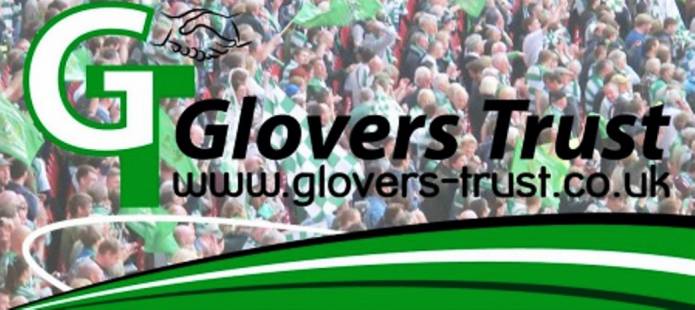 YEOVIL Town coverage is sponsored on this website by the Glovers Trust.  The Yeovil Town Supporters' Society Ltd – known as the Glovers Trust – is a democratic, not for profit organisation, committed to giving supporters a strong unified voice in the decision making process at Yeovil Town FC and strengthening the links between the club and the community that it serves.
Adult membership to join the Glovers Trust is just £10 per year, while it is just £1 per year for those aged Under-16; and £100 per year for a corporate membership.
For more details – go to the Glovers' Trust website at http://www.glovers-trust.co.uk/ .
Tags:
Yeovil Town FC.