GLOVERS FLASHBACK FRIDAY: Yeovil Town 1, Doncaster Rovers 0 - April 28, 2007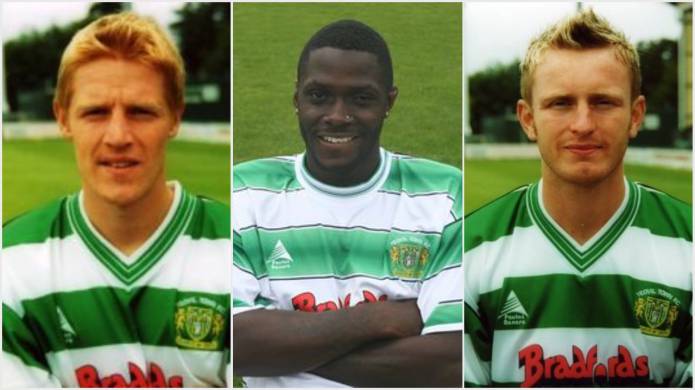 WELCOME to the Glovers Flashback Friday feature where we look back at a Yeovil Town game on this day in history from down the years.
In this game we go back ten years to the penultimate match of the 2006-07 season which would guarantee Yeovil Town's position in the League One play-offs come the end of the campaign if they could defeat old rivals Doncaster Rovers.
A crowd of 6,253 descended on Huish Park for the match and it turned into a cagey affair and remained goalless until the 72nd minute when striker Wayne Gray, who started the match as a right-winger, got the all-important goal to give Yeovil a 1-0 lead, an advantage they held for the remainder of the game.
There were only a few nervous moments in those remaining 18 minutes to keep Doncaster – who fielded former Yeovil defender Adam Lockwood in their line-up – at bay and to ensure the Glovers a top six finish.
The only worrying aspect of the game saw Yeovil skipper Terry Skiverton limp out of the action after 30 minutes due to injury – an injury which would keep him side-lined for the rest of the season.
Yeovil finished that season fifth in the League One table and they went on to enjoy that amazing 5-4 aggregate play-off semi-final victory over Nottingham Forest. The Glovers came back from a 2-0 deficit they suffered at Huish Park in the first leg to win 5-2 at Forest in the second leg.
They met Blackpool in the League One play-off final that year at the newly-opened Wembley Stadium and it proved to be a hugely disappointing day for the Glovers as they went down 2-0 on a rain-soaked afternoon.
Goal scorer on this day ten years ago Wayne Gray was the Glovers' top appearance maker that season with 52 in all competitions along with defender Terrell Forbes and goalkeeper Steve Mildenhall.
Influential midfielder Chris Cohen made 50 games while Nathan Jones notched up 47 and Arron Davies 45. The only other players to have made 40 or more appearances in the season were JP Kalala with 42 and Terry Skiverton with 40.
Wayne Gray also topped the scoring chart for that season with 12 in all competitions with Marcus Stewart and Leon Best hitting ten apiece.
PHOTO – TOP: Goal scorer Wayne Gray (centre) is pictured with Yeovil Town skipper Terry Skiverton (right) and former Yeovil Town favourite Adam Lockwood. While Gray's 72nd minute goal proved the winner on this day ten years ago, the game saw Skiverton go off injured while Lockwood was appearing for the visitors. Statistics and photos courtesy of the Ciderspace website at www.ciderspace.co.uk .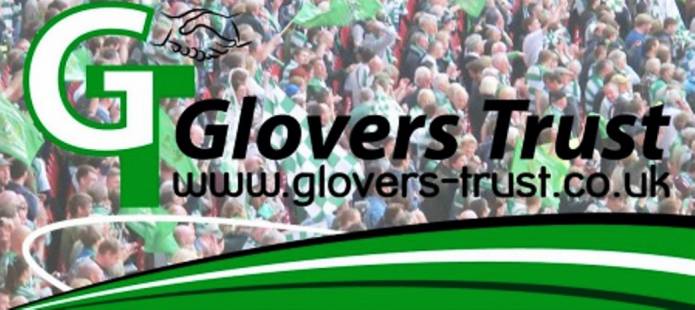 YEOVIL Town coverage is sponsored on this website by the Glovers Trust.  The Yeovil Town Supporters' Society Ltd – known as the Glovers Trust – is a democratic, not for profit organisation, committed to giving supporters a strong unified voice in the decision making process at Yeovil Town FC and strengthening the links between the club and the community that it serves.
Adult membership to join the Glovers Trust is just £10 per year, while it is just £1 per year for those aged Under-16; and £100 per year for a corporate membership.
For more details – go to the Glovers' Trust website at http://www.glovers-trust.co.uk/ .
Tags:
Yeovil Town FC.