YEOVIL NEWS: Supercars help to raise awareness of bowel cancer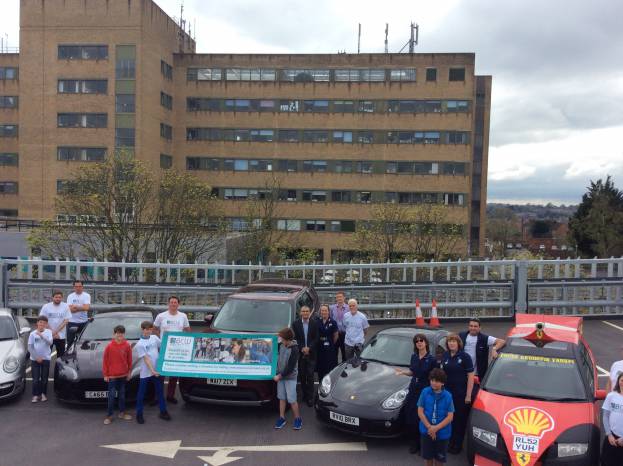 A FLEET of sporty supercars arrived at Yeovil District Hospital as part of a tour of the region by the Bowel Cancer West charity.
The charity was welcomed by hospital staff on Tuesday (April 4, 2017) afternoon as it roared into Yeovil to help raise awareness about bowel cancer.
Eight different hospitals between Lands' End and Bristol were visited by the charity team with supercars including a Lamborghini and a Porsche.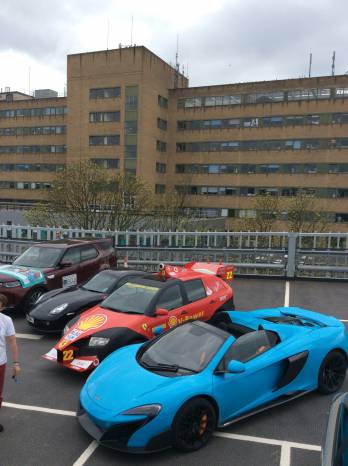 Each year, around 40,000 men and women are diagnosed with bowel cancer. It is the UK's second biggest cause of death through cancer, largely because too many people either are not aware of the symptoms, will ignore them or remain too shy to seek advice.
Apart from being one of the best places in the UK to receive treatment, the West Country is particularly at risk - according to a recent survey - with nine out of ten people admitting their knowledge is 'average' or 'poor'.
Spearheading the tour was local bowel cancer survivor Roger Stone and the surgeon who operated on him, Mark Coleman, and his team.
Mr Stone said: "I'm so grateful to Mark for saving my life and delighted I can do this tour with him. He'd said to me recently that if it'd ignored my symptoms another few weeks, I probably wouldn't be here today.
"The work this charity does to raise awareness is so important and I'm delighted we can combine our visit to help lift patients spirits and let them know there is good local charity out there trying to make a difference."
Surgeon Mark Coleman said: "It will be great fun driving these incredible cars but there is a very serious message we are trying to get to people that bowel cancer be cured in over 90% of cases if caught early.
"During our tour, we will be passing life-saving advice for anyone experiencing irregular bowel habits, bleeding from the bottom or abdominal pain or bloating to visit their GP. Likewise anyone over the age of 60 who receives a free NHS test in the post must not ignore this."
Through generous donations from the public the charity is looking to save more lives like Rogers by raising awareness as well as committing to local research and extended training for GPs and nurses.
To explore how you can support them, please visit www.bowelcancer.west.com or email info@bowelcancerwest.com.
Tags:
News.