SOMERSET NEWS: Team to carry crumpled remains of motorbike from accident spot to hospital – See Bike, See Life!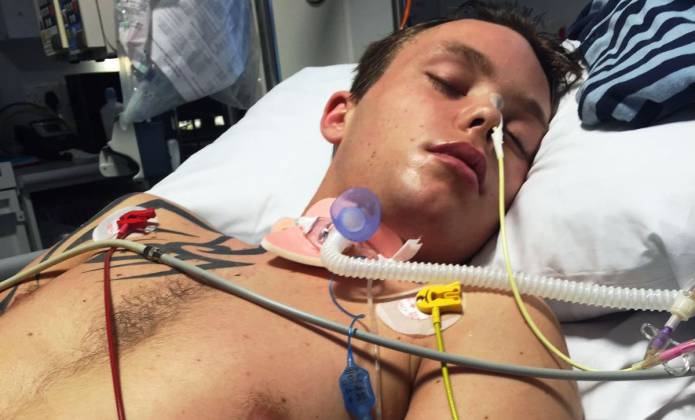 A SOUTH SOMERSET man and his team of 12 friends are planning an extraordinary challenge called 'See Bike, See Life!' to raise funds for the League of Friends of South Petherton Hospital, Southmead Hospital and the brain injury charity Headways.
Lee Riva, a quarry supervisor from Ilchester, and the team will carry a motorbike from RNAS Yeovilton to Southmead in Bristol from September 23-24, 2016, in order to highlight road safety issues as well as fundraise for those organisations who helped his stepson to recover from a serious motorcycle accident.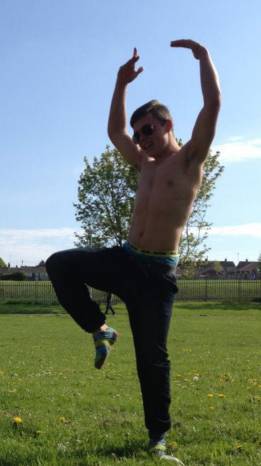 "I get a thrill from doing charitable events" said Lee Riva, who has also completed the Three Peaks Challenge, an 800-mile bicycle ride around England and the Tough Mudder Challenge.
PHOTO - TOP: Ashton in hospital following the accident.
PHOTO - RIGHT: Ashton before the life-changing accident.
Lee, explaining the background to his latest charity challenge, said: "Early in the morning of January 11, 2016, 18 year-old  Ashton was commuting to work on his little 100cc motorcycle when he was knocked off it in an accident.
"There were a couple of soldiers out running who were straight on the scene. They called for an ambulance, and Ashton was rushed to Yeovil Hospital, but as he had a major brain injury he was transferred immediately to Southmead Hospital in Bristol.
"Ashton had a number of breakages in his body and a punctured lung which they were able to fix while he was sedated. Unfortunately, his brain injury was so severe that we were given the worst news you could ever hear – the doctors didn't really expect Ashton to come out of it or, if he did, Ashton would most likely be bed-ridden."
"You just don't expect a thing like this to happen to your family, especially with someone of Ashton's young age."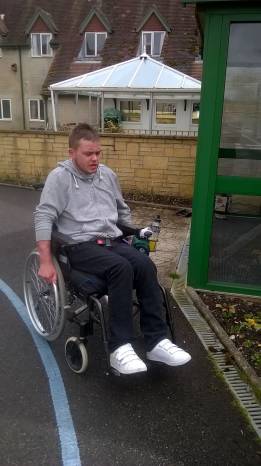 For six weeks, Lee and family members travelled to Southmead Hospital every day to be at Ashton's bedside. As the weeks went on Ashton was moved out of the Intensive Care Unit and into a specialist neurological ward where, although still 'asleep', he started to show some positive signs - his hands were twitching and his toes started moving.
Lee said: "Some sort of miracle happened."
PHOTO - RIGHT: Ashton in a wheelchair.
Describing Ashton's rehabilitation Lee said: "From where he was to where he is now, is amazing. From the doctors saying that Ashton would never walk or be conscious, I would say he is now about 80% recovered.
"He's now walking, swimming and doing rehab at the gym – although he gets tired by the end of the day or if there is too much going on around him. Ashton also got his voice back, so he can talk now."
Ashton is delighted to be at home with his family where he is being cared for by an outreach specialist team from South Petherton Community Hospital. The team provide physiotherapy and 'brain-training' sessions, and assess him regularly.
Lee said the outreach specialists have been amazed by Ashton's recovery so far!
In order to raise road safety awareness and save lives, Lee's fundraising team will use only their own strength and determination to haul Ashton's twisted motorbike for 47 miles, from the crash-site in Yeovilton to where his life was saved in Southmead Hospital. They will haul the bike along the 'B' roads from Friday, September 23, 2016, to Saturday, September 24, 2016.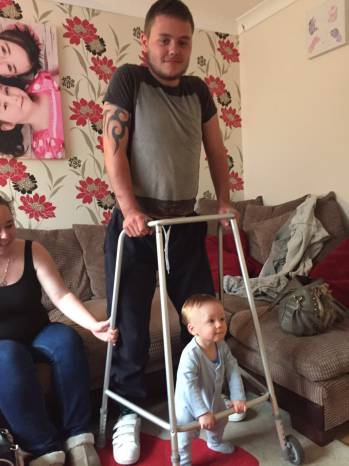 Lee will be joined by his friends Del Tyler, Grant Evans, Al Wilson, Jim Coulter, Martin Burton, Brian Hardy, Jon Hardy, Mac Dowden, Ashley Williamson, Reece Chesterman, Katherine Lowson and Charlotte Gundry on the haul from Yeovilton to Southmead.
PHOTO - RIGHT: Ashton on the long road to recovery.
Lee and his friends are also undertaking this challenge as a way to express their deep gratitude to the organisations who have cared for Ashton and helped him to get better – the League of Friends of South Petherton Hospital, Southmead Hospital and the brain injury charity, Headways.
To help Lee and his friends raise funds for the League of Friends of South Petherton Hospital during the See Bike See Life! event, please donate via Lee's JustGiving page – search for Seebikeseelife2 at www.justgiving.com.
For further information about the League of Friends or to become a member of this local charity, please contact the secretary, Shirley Zaple, on 01935-479740 or see the website www.lofsph.org.uk.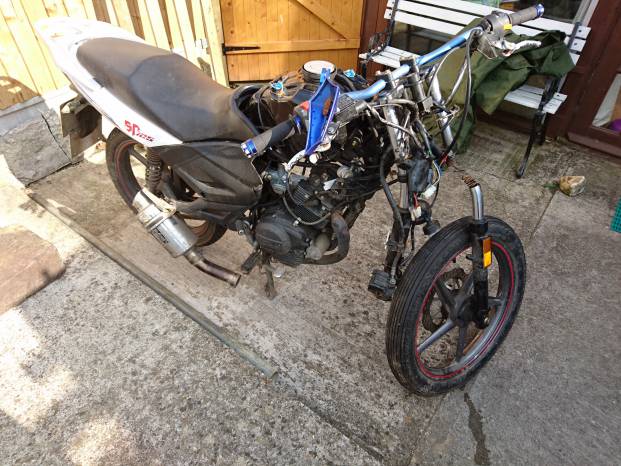 PHOTO - ABOVE: Lee Riva and his group of friends will be carrying the remains of Ashton's motorbike from RNAS Yeovilton to Southmead Hospital in September to raise money for charity and raise awareness of See Bike, See Life.
Tags:
News.