PUB NEWS: Brewers Arms receives CAMRA award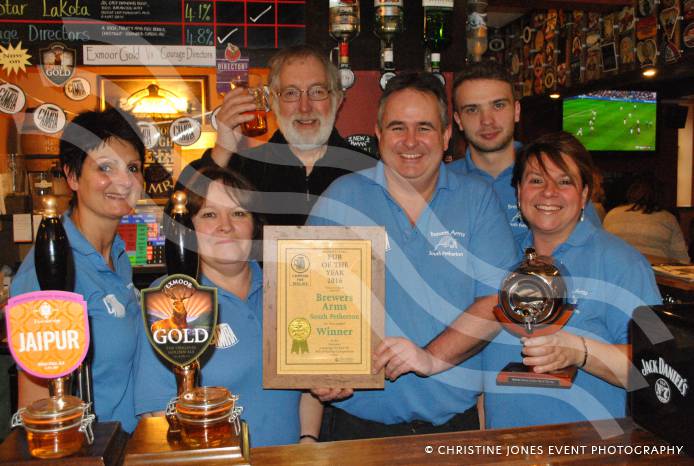 THE Brewers Arms at South Petherton has been named as the Pub of the Year by members of the Somerset branch of the Campaign for Real Ale.
Branch members and chairman Phil Edmond went along to the Brewers Arms to congratulate landlord Duncan Webb and the team on their success.
Phil said: "It's a fantastic pub and really deserves this award. We have some great pubs in Somerset, but the Brewers Arms is our best community pub by far.
"Part of CAMRA's work is to ensure that pubs keep going in what is a difficult time for the trade.
"But I don't honestly think the Brewers have got anything to worry about because it has become such a key part of the local community it serves."
The Brewers Arms will now go on to the regional part of the CAMRA Pub of the Year competition.
And Phil added: "I think the Brewers have got a really good chance of progressing further."
Landlord Duncan Webb, who took over the pub in 1994, said he was thrilled for all the staff at getting the CAMRA recognition, but added that a lot of the success was down to their "fantastic customers."
The Brewers not only offers a super range of beers to keep the all-important CAMRA members happy, it also has a cracking menu of food in its Old Bakehouse restaurant run by Alison Martin who became Duncan's business partner at the pub in 2001.
PHOTO – TOP: The chairman of the Somerset branch of CAMRA, Phil Edmond, presents Brewers Arms landlord Duncan Webb and some of the team with their award.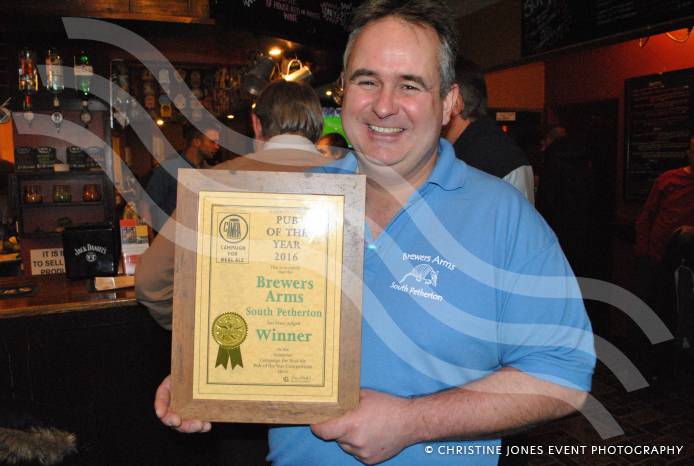 PHOTO – ABOVE: Brewers Arms landlord Duncan Webb with the CAMRA award.
Tags:
Pubs.