PUB NEWS: Landlord apologises to customers - but vows to get things right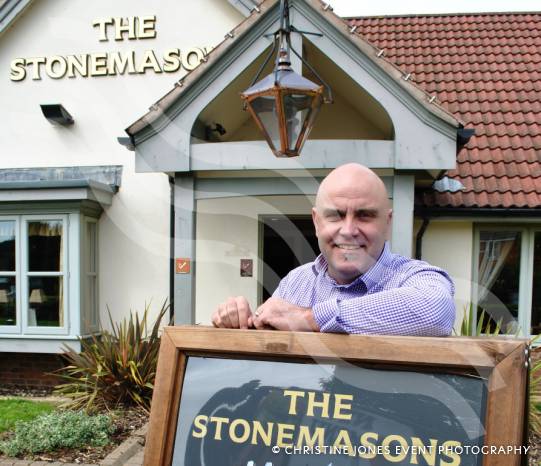 A PUB landlord in Ilminster has promised customers that things will get better soon having endured a difficult start to life behind the bar at The Stonemasons.
Keith and Jo Foose took over as managers of the Marstons-owned pub restaurant at the end of July, but they have been faced by a barrage of problems.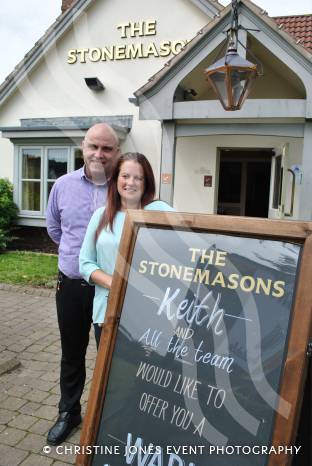 There has been a wholesale turnover in staff and problems in the kitchen which have led to long delays for customers waiting for food and which has resulted in plenty of complaints being made at The Stonemasons which can be found off of Harts Close and Riec-Sur-Belon Way.
PHOTO - TOP: Landlord Keith Foose.
PHOTO - RIGHT: Keith and Jo Foose outside The Stonemasons in Ilminster.
But the couple are beginning to turn things around and have asked those customers that feel they had been given a bad experience the last time they visited the pub to give it another go.
"We hold our hands up," said Keith. "It hasn't been the best of starts for us here, but we are determined to give this a real go and make it a success.
"We don't want people going away feeling unhappy and unsatisfied with the service they've had.
"We have taken a bit of a battering, but Marstons are supporting us all the way and we've got lots of plans for the pub."
Keith and Jo, who have plenty of experience of running pubs in the Midlands area, want to make the pub more appealing to families and improve the outdoor area.
They have asked people who have any issues about the service they receive to go and speak with them.
Keith said: "I've heard that some people think I look aggressive, but I'm certainly nothing of the sort.
"I would much prefer people to come and talk to me if they've got a problem so we can try and sort it out there and then.
"All we want to do is to give people somewhere they can trust and rely upon for good food and service. It has just taken us longer than we would have liked.
"But please stick with us and give us another go."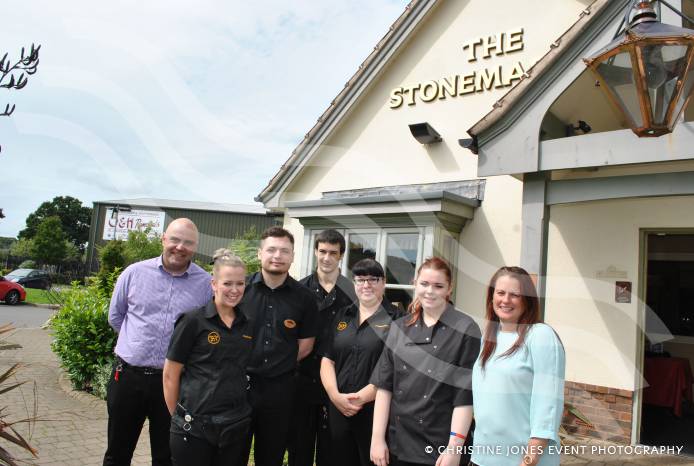 PHOTO - ABOVE: Keith and Jo Foose with some of the staff at The Stonemasons.
Tags:
Pubs.