PUB NEWS: Medieval Beer Festival fun at the Brewers Arms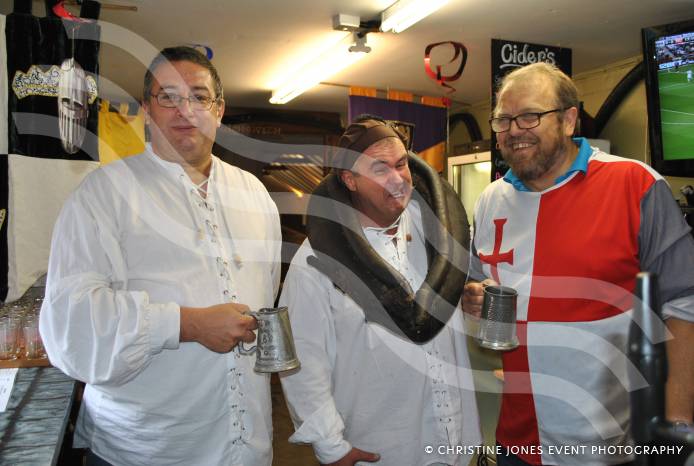 THE award-winning Brewers Arms pub at South Petherton enjoyed a four-day Medieval Beer Festival over the Bank Holiday Weekend.
There were more than 20 real ales for pub-goers to enjoy including aptly-named tipples such as Legless Jester, Fletcher's Axe, Medievale and Blonde Knight, plus a number of different ciders during the festival which ran from September 28-31, 2015.
There was also live music and entertainment including inflatable jousting and a pewter tankard ale drinking game and gurning contest.
There was a fun archery competition for youngsters on Bank Holiday Monday, while even landlord Duncan Webb was brave enough to go in the stocks and get soaked by willing sponge-throwing volunteers.
PHOTO - TOP: Gurning landlord Duncan Webb, centre, with Alan Sheppard, left, and Crispin Raikes behind the festival bar at the Brewers Arms.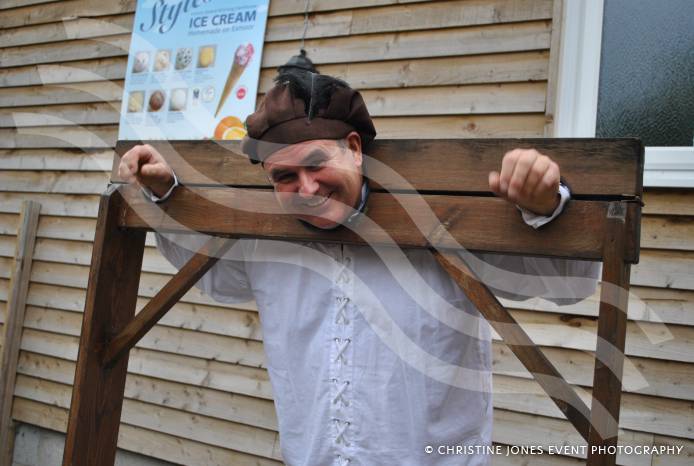 PHOTO - ABOVE: Landlord Duncan Webb in the stocks.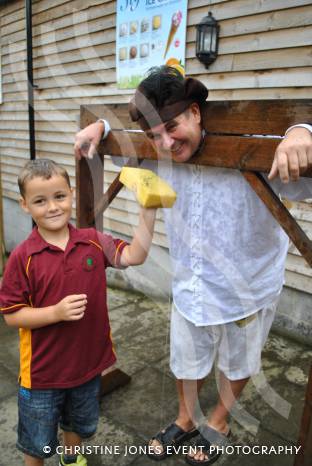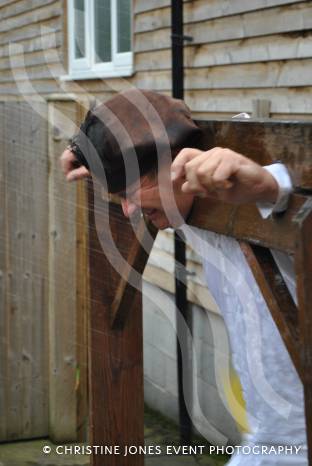 PHOTOS - ABOVE: The cold water treatment.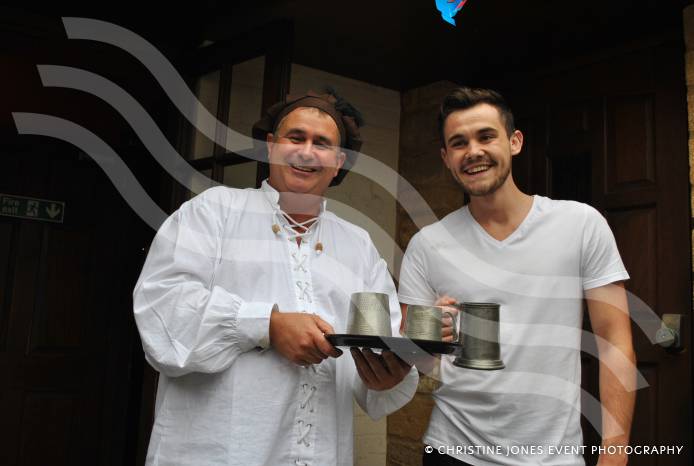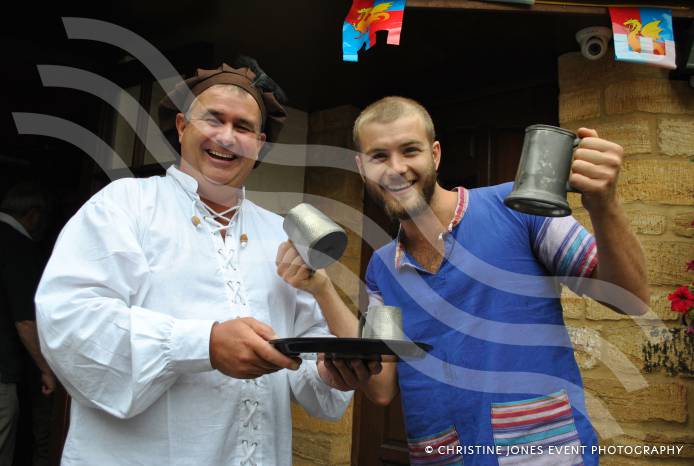 PHOTOS - ABOVE: Pewter tankard ale drinking contest.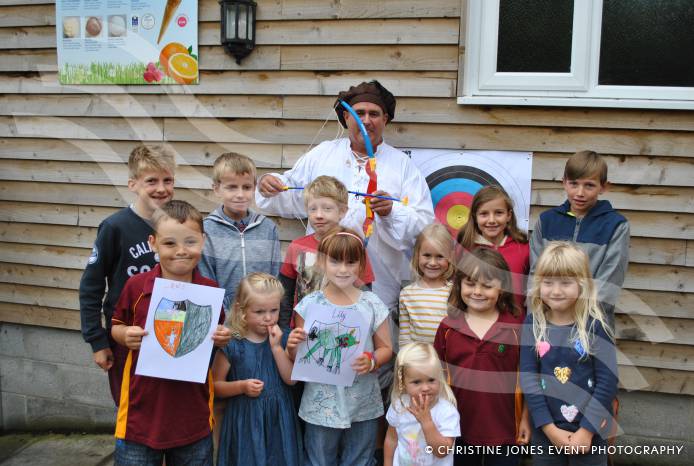 PHOTO - ABOVE: Young archery competition contestants.
Tags:
Pubs.