LIFESTYLE: Unseen work by the late artist Elizabeth Cameron to go on display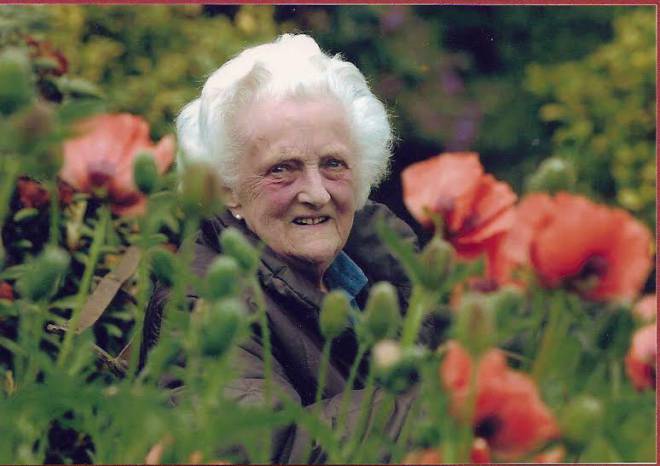 AN exhibition of original paintings by the late Elizabeth Cameron will be on display at Whitelackington Manor near Ilminster from September 4-6, 2015.
Flower-lovers, artists and all those who have seen some of the exquisite botanical works of Liz, as she came to be known, will be interested in this exhibition.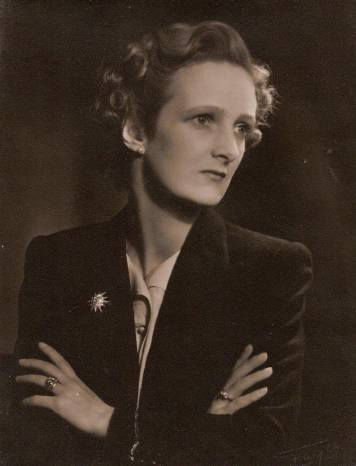 The exhibition will also coincide with a memorial window, designed by Fabrizia Bazzo, in the nearby church being dedicated on the Sunday (September 6) evening.
Liz was the last member of the Vaughan-Lee family to live in Dillington Park as a private home with which they had been involved for over 250 years and which she left when war broke out in 1939 to drive lorries for the ATS.
PHOTOS – ABOVE AND RIGHT: Elizabeth Cameron in her later years (above) and in her younger days (right).
At the end of the war she married her Scot, Allan Cameron of Lochiel, and moved north to bring up their five children, and establish and run a frozen-food factory near Inverness where specialities were lobster and boil-in-the-bag porridge.
She also pursued an artistic career that war had interrupted and which would take her across the world painting botanical specimens for which she became highly regarded.  She continued to exhibit original pieces until well into her late 80s.
This is a celebration of her 93-year brimful-life and artistic career, showing works from private collections previously unseen, with many personal photographs and anecdotes alongside, as well as a display by Fabrizia Bazzo of the intricate fabrication process of the stained-glass window whose design is inspired by Elizabeth's own work.
The exhibition will run daily from 10am to 5pm in the hall at Whitelackington Manor and the adjacent St Mary's Church.
The Manor gardens will be open and limited-edition prints and gifts as well as cream teas, cakes, coffee and sandwiches will be on sale to benefit the St Mary's Church heating fund.
Tags:
Lifestyle.