LIFESTYLE: Blooming marvellous creations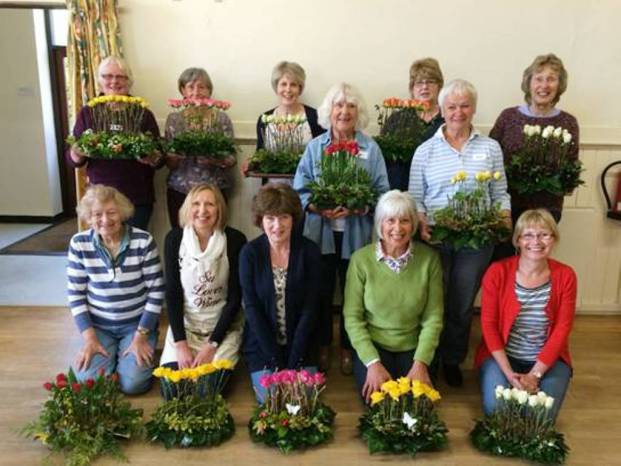 FLOWER arranging workshops held near Chard have been a hit with local ladies.
Armed with their fresh flowers, greenery and tons of enthusiasm, they watched a step-by-step demonstration at Combe St Nicholas village hall showing them how to make a simple, but modern floral design.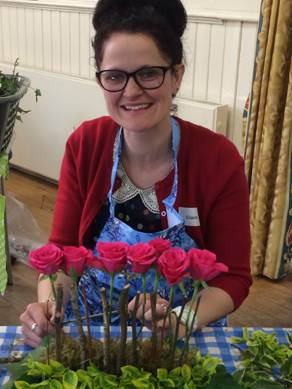 They then rolled up their sleeves and with help, each produced a mini-masterpiece to take home and show off.
PHOTO – TOP: Ladies in Combe St Nicholas village hall with their floral masterpieces.
PHOTO – RIGHT: Claire Wheadon creating her design.
One of the attendees, Jenny Wheadon, said: "I came with my daughter Claire and really enjoyed myself.
"I was a bit wary having not done anything like this before and concerned because I'm not arty or creative at all.
"However - I impressed myself and was absolutely delighted with what I made! Everyone was very friendly; everything was easy to follow, even for a complete beginner. I'm definitely coming again, it was great."
Jackie Nicholls, from Ashville Design, who runs the workshops, said: "It was an absolute pleasure to teach everybody, we had so much fun together.
"I was really impressed with the designs produced. Considering the ladies had little or no experience, the results were amazing. I'm really looking forward to the next one!"
For more details go to www.ashvilledesign.co.uk or call Jackie on 07906-259683.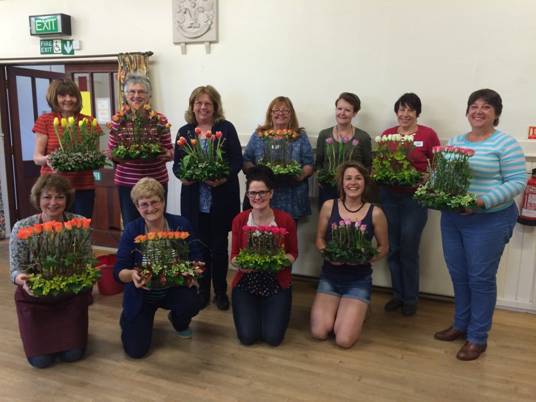 PHOTO – ABOVE: Ladies with their floral creations.
Tags:
Lifestyle.