YEOVIL NEWS: Council won't move 'sad-looking' historical blue plaque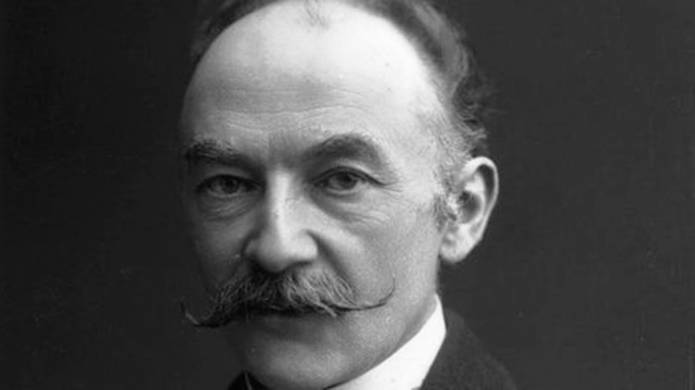 YEOVIL Town Council has said that it will not be moving a historical blue plaque from its current position next to a rubbish bin and a car park ticket machine.
The Yeovil Press ran a story yesterday (July 23, 2014) about the plaque positioned in the Peter Street car park in the town centre after Lucy Trimnell posted a photo of it on social networking Facebook and said it had to be the "saddest looking blue plaque in the country."
The plaque has been installed on a low-lying wall, with the kind permission of the landowners, as it is the only existing structure on the former site of 7 St Peter Street where novelist Thomas Hardy lodged in 1876 while he was preparing to write his sixth published book – The Return of the Native.
Some people – having seen yesterday's story on Yeovil Press – suggested that the bin could be relocated or the plaque itself should be moved to a more attractive position.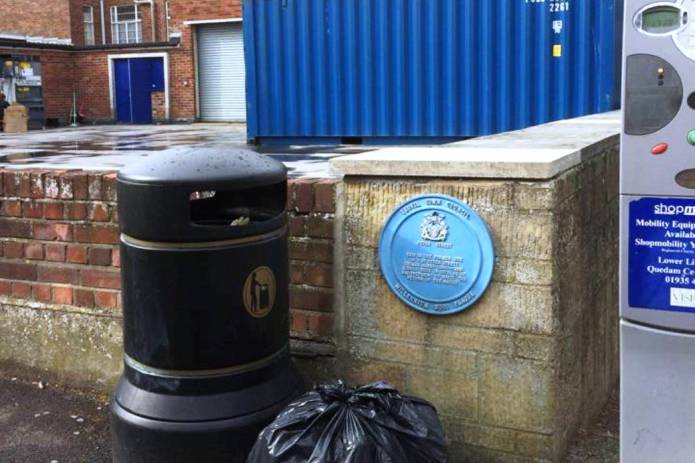 But town clerk Alan Tawse has today (Thursday, July 24, 2014) told the Yeovil Press that that will not be happening.
"Given the significance of its current position, moving the plaque to another location would detract from its primary purpose," he said.
"Whilst it is unfortunate that it is in close proximity to a pay machine and a litter bin, this site is located next to a busy town centre car park and both of these facilities need to be in a convenient place to support the users of the car park.
"Despite its position, the plaque is clearly visible and can be easily read by passers-by."
But Mr Tawse added: "I do however accept that this is an inappropriate place for black rubbish bags to be stored pending collection and have made arrangements for this practice to be discontinued."
Yesterday's story about the blue plaque can be seen via this link: http://www.yeovilpress.co.uk/blog/2014/07/23/yeovil-news-could-this-be-the-saddest-looking-historical-blue-plaque-in-the-country/.
PHOTO - TOP: Novelist Thomas Hardy lived at 7 Peter Street, Yeovil, in 1876.
PHOTO - ABOVE: The photo posted on Facebook of the historical blue plaque - next to a dustbin, rubbish bag and car park ticket machine - denoting where Thomas Hardy lived in Yeovil.
Tags:
News.