Top award for 848 Naval Air Squadron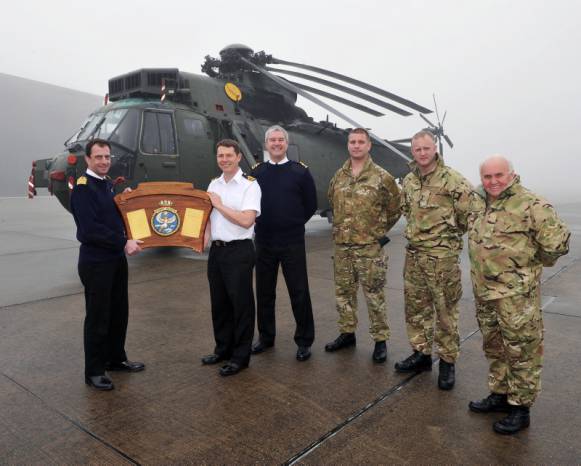 A PRESTIGIOUS award has been presented to personnel based at Royal Naval Air Station Yeovilton.
Members of the 848 Naval Air Squadron, based at Yeovilton, have been awarded the Fleet Air Arm Bambara Flight Safety Shield.
The award is presented annually to the unit that promotes and endorses flight safety in naval aviation.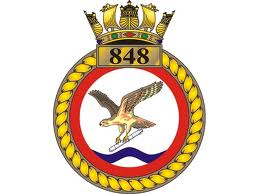 The shield was presented by Capt Nial Griffin, Commanding Officer of the Commando Helicopter Force, to Lt Cdr Paul Barker on behalf of 848 NAS along with Lt Cdr Kevan Smith, Sgt Nick Batchelar, CSgt Paul Collacott and CPOACMN Andy Vanes.
Rear Admiral Russ Harding, in the citation for the award, said: "Faced with significant challenge throughout 2013, the Squadron maintained a comprehensive and well managed flight safety organisation."
The 848 Naval Air Squadron was first established in 1943 equipped with Avenger aircraft, but was disbanded after the war.
The 848 NAS has been disbanded and reformed on a number of occasions, notably seeing service in Kuwait in 1961, the Falkland Islands in 1982 and during the Gulf War in 1991.
The Squadron was re-commissioned in 1995 to undertake an operational training and Royal Marine support role as part of the Commando Helicopter Force.
The 848 NAS was again disbanded in December 2013.
Tags:
News.